Percy Mbongwa, from Johannesburg, launched Intimate Lushka in 2016 for these simple reasons; to enhance relationships and help people – women in particular – take control of their sexuality
She says Lushka is for everyone … "anybody having sex and buying condoms, or food for their dates can definitely afford to have a safe and fulfilling sex life"
In addition to their hybrid store (www.lushka.co.za), their products are now available at Takealot and the GSpot Lifestyle in Soweto
Percy Mbongwa, 32, a qualified chattered accountant who runs one of South Africa's top adult stores clearly masters her current line of business.
Likewise, she was at ease discussing any taboo subject involving sex and all the latest trends in lubricants, sex toys as well as bath and body products – without making any of the guest at the party feel awkward.
Like a true professional she kept things all light and fun throughout, in turn making guests equally open and inquisitive. Even those who tend to have hidden prejudice towards sex stores showed a lot of intrigue as they got to play and experiment with some of the gadgets on display.
As one would expect, the party was not short of all the scandalously sexy adult toys you can think of; all perfectly name according to individual preferences or rather pleasure needs – from the pocket sized 'Mimi' the vibrator to the human-sized types, aka 'Mbali' and 'Jada' and the now on trend sex toy for men, aka Pearl the Fleshlight.
It's no wonder hardly few years into existence, the business has enjoyed an explosive growth, with the lockdown proving to be their busiest time ever, understandably so as more stranded singles and those with less access to their partners due to quarantine turn to sex toys for their chance of some bedroom fun and games.
Then there are those quarantined with less enthusiastic partners right now and see no way of getting out of that rut, while others are simply fed up with their predictable sex routine and are turning to sex toys to help spice things up.

If one of these scenarios perfectly describes your situation right now, worry not. Lushaka, a one of its kind sex toy e-taier slowly becoming the physical embodiment of the emerging sex positive movement in SA – could be the answer you are looking for.
Truly chic deco - as "sweet as taboo"
While we enjoyed all the sex education and being in the company of such free spirited individuals, not to mention the electrifying energy throughout the evening, I legit still can't get over their chic food styling and deco – the fabulous vintage furniture and romantic red flower arrangement and striking center pieces which all screemed class and cheeky sophistication!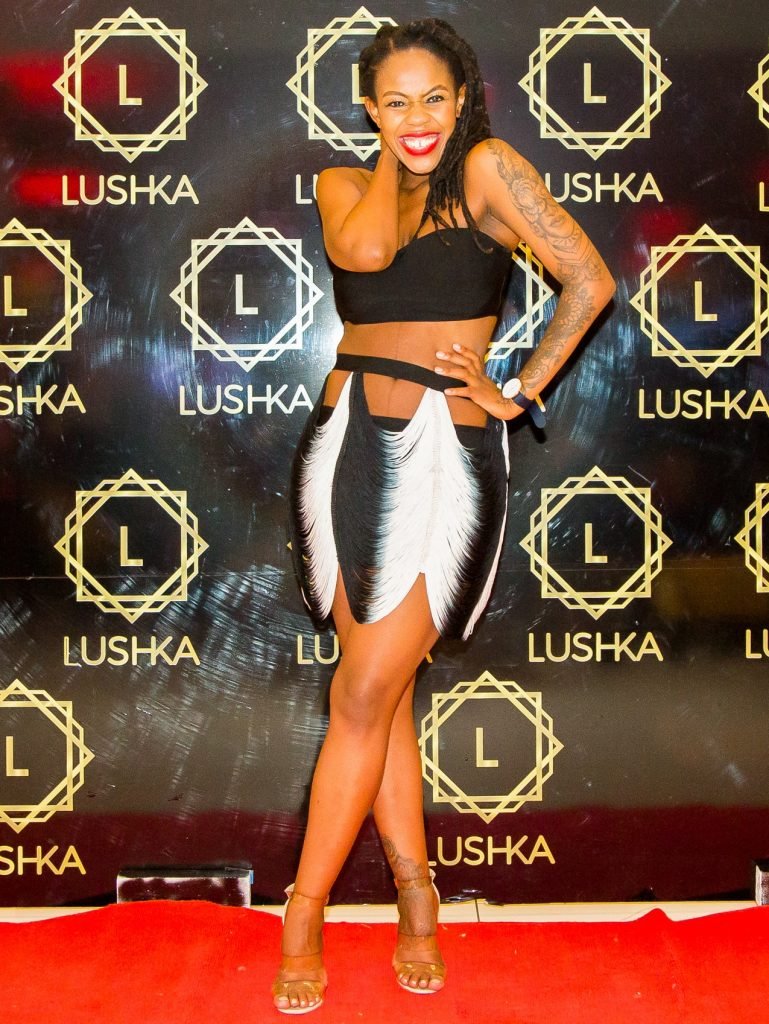 The theme of the night was "Sweet as Taboo" and likewise everything on the menu was sweet and sexy – from the nifty party nibbles to the classic cocktails and endless supply of bubbly.
What a fun and educational sex toy party experience!
---
*For a selection of branded content hand-picked by NOWinSA editorial team, click here!