Stimrol's collaboration with Jozi streetwear brand Happyville is set to ignite a new appreciation of South Africa's kasi streetwear, with deep roots from Soweto and in particular the kwaito era.
To celebrate the much-talked about collaboration, South Africa's renowned chewing brand confirmed this week the launch of an exciting new partnership with Maboneng-based streetwear brand, Happyville, and the subsequent drop of the limited-edition #NewLookSameFlavour.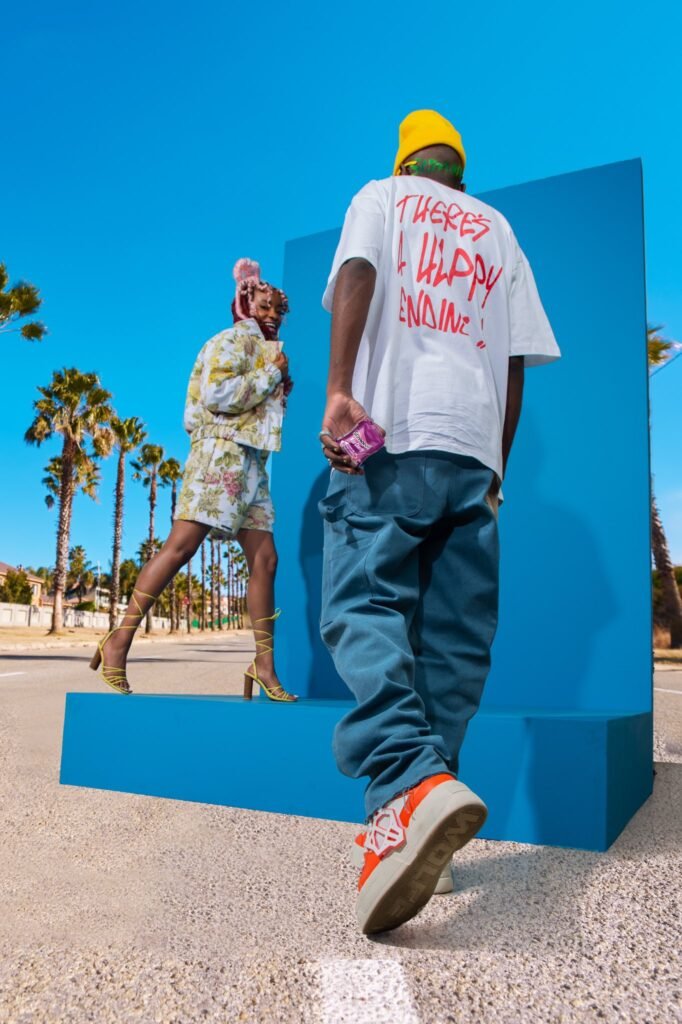 Brief? With a brand style heavily rooted in the kwaito music scene – characterised by baggy jeans and shiny leather – and the vibrancy of their hometown of Soweto, Happyville's founder Lebohang Serame was given a brief to design a unique range of threads for each of Stimorol's three ranges: the Original flavours you know and love, the sensory adventure that is X-Fresh, and the never-ending Infinity experience.
Serame, who co-founded the luxury streetwear fashion brand in 2017 along with Xola Mda, was up for the task, given that the brand's ethos – which centres around the beliefs that 'anything is possible' and 'anything can happen' perfectly align with Stimorol's .
"I'm excited to create a collection that's flexible and fluid, to give Stimorol's new generation of fans a chance to flow through the world as themselves."
Bringing to life the refreshing designs is none other than SA's rising Amapianio star, Musa Keys, who will be showcasing the range on social media.
Commenting about the collaboration, Stimorol brand manager Khanyisa Ntshuntshe had this to say: "We're thrilled to work with the talented, young creatives involved in this collaboration. From the visionary minds at Happyville to the fantastic Musa Keys and the photographers who will be shooting him, there's real energy in this team. They all have such a strong and authentic resonance with the Gen Zs that love Stimorol. We're entirely confident that this collaboration and Stimorol's approach going forward will be a success."
The collabo officially dropped on Thursday, March 12. For a chance to take home your very own one-of-a-kind piece, keep an eye on Musa's Instagram or Stimorol's feed here.
---
*For brand focused South African news and exclusive fashion launch events, make sure to regularly visit the NOWinSA/Fashion page!