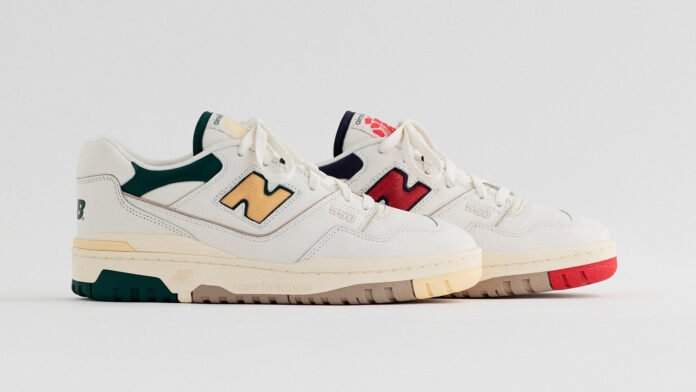 The imminent rise of New Balance has been nothing short of phenomenal, and essentially a well deserved one for a brand that is in perfect sync with what make its target audience tick. With the rise of sneaker culture (for more on SA sneaker culture from our gallery, click here) – and similarly the infatuation with the iconic footwear among sneakerheads – nowhere near slowing down, at NOWinSA we can't wait to see what the next new page for the global sportswear brand would read like, given its ever rising fanbase here in South Africa.
Founded 1906 in Boston Massachusetts United States, New balance initially operated under the name New Balance Arch Support Company. Raised in Boston (US), when Irish-born William J Riley started the company, then focused on selling arch supports to workers whose jobs required them to stand up for long periods of time, he couldn't have, without a doubt, imagined where New Balance would be today.
For years New Balance was only mentioned fifth in the pecking order after Nike, Adidas, Puma and Reebok. Not only that, New Balance footwear had been dubbed "dad sneakers" and was overlooked by a large demographic of pop culture.
So forgive me if I don't think Mr William J Riley or any of his successors could have ever foreseen any of their items selling for up to $1000 in resale value, yes up to RI5,000 for a pair of sneakers. Though New Balance has no control over resale prices, the resale prices speak to how popular New Balance is today.
With extremely successful silhouettes such as the 327 (cover picture), a vibrant spin to the 1970s running shoe, and the extremely sought after P550 with Aimé Leon Dore, New Balance has been able to navigate past the noise of the peanut gallery shouting "dad sneakers".
However, part and parcel of this new era of influence came as the results of the introduction of Aimé Leon Dore founder Teddy Santis as the creative designer of New Balance, who not only re-imagined the aesthetics of New Balance but the colors and materials too. And this didn't go unnoticed as sneakerheads and fashionistas alike were queuing physically and digitally in large numbers to get their feet in a pair of the extremely popular line.
While many local seakerheads, or rather the ever growing Mzansi fanbase of the brand have been left disappointed by the availability of some of its popular sneaker lines in South Africa, we hope somebody or one of the powers that be at New Balance SA hears their outcry and gives the people what they want.
With Aime Leon's upcoming 650 and 991 collections set for a global drop soon, one can only hope it won't be such a struggle for South Africans to get their hands on these highly anticipated collections.
To our loyal readers, we say keep your fingers crossed. We'll do everything in our power to get get you the answers you are looking/hoping for from New Balance SA. Stay tuned for more details!
---
*For brand focused South African news and exclusive fashion launch events, make sure to regularly visit the NOWinSA/Fashion page!