This past weekend, Converse South Africa, along with the festival's head sponsor, Hennessy, celebrated 50 Years of Hip Hop with thousands of fans at one of Mzansi's largest hip hop gatherings, the 2023 Back To The City Festival.
If the chock-full trending hashtags (#BTTC2023, #CreateNext, #HennessyxBackToTheCity) on the day were anything to go by, it's safe to say this would go down in history as the most memorable of all Back To The City festivals.
From the high-spirited stage performances – from the likes of the stylishly dressed Gigi Lamayne, Mandla Spikiri, Tuks Senganga and Big Zulu – to the thrilling basketball tournaments from the sidelines of the festival, not to mention the bold and impressively dapper style moments that demonstrated the impact fashion has had in turning the vibrant genre into a multicultural phenomenon, this year's festival was certainly all vibes.
Kudos to our amazing host Converse South Africa for ensuring that we have an exclusive unparalleled experience, from the minute we arrived for our overnight stay at the Reef Hotel in Johannesburg, to the creatively curated, fun-filled activities that greeted us at the festival.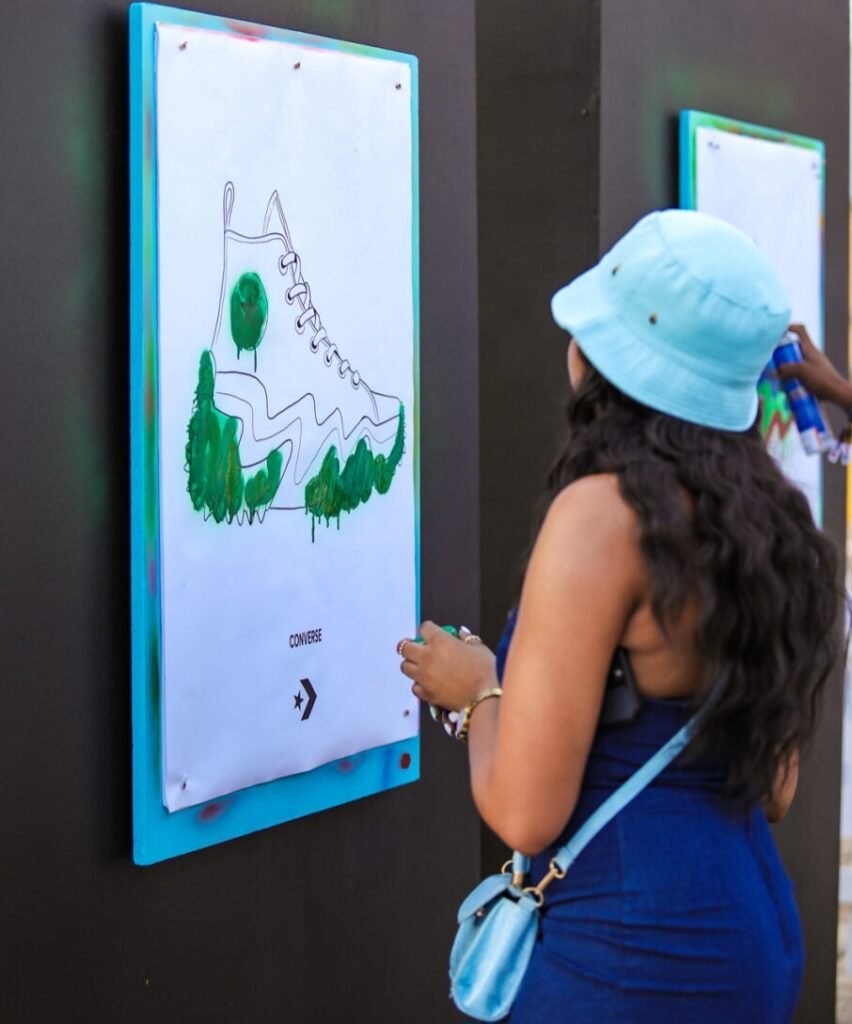 "Converse has always had a special relationship with Back To The City, as the ethos of both brands are about the culture that has shaped hip hop lovers' taste through music, fashion and sport through basketball," Converse SA marketing manager Tebogo Motlhamme.
She added: "These partnerships are important as they present a platform for like-minded people to engage in a space that allows them to be themselves and collectively enjoy the space. Converse is thrilled to have been part of such a monumental moment in celebrating 50 years of hip hop."
Clad in their colourful Converse statement fashion pieces, majority of the guests in the VIP tent didn't only ensure that the youthul streetwear fashion brand takes centre stage, most importantly left a clear message that you can wear whatever you want, and feel confident in it.
Not only that, organisers also made sure that the indomitable creative spirit of the late Riky Rick reverberated throughout with a striking mural (below) of 'Boss Zonke' hitmaker.