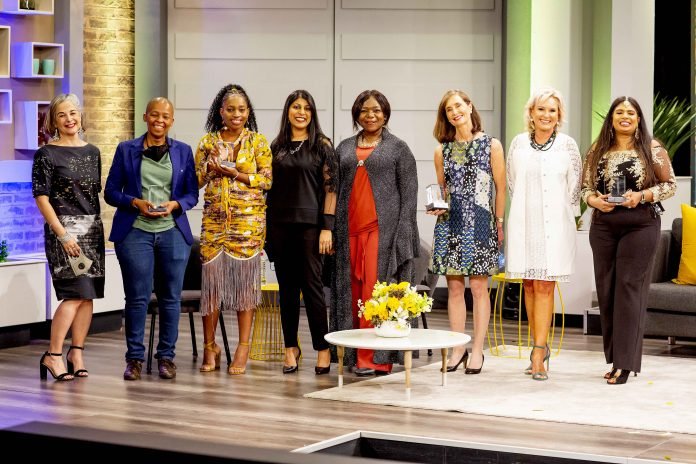 The three winners were selected from a shortlist of nine finalists aannounced during an exclusive virtual luncheon in Johannesburg by a distinguished panel of judges, which included Professor Thuli Madonsela, social entrepreneur Dawn Nathan-Jones, radio and TV personality Redi Tlhabi.
FairLady and TrueLove editors, Suzy Brokensha and Mbali Soga, were also part of the judging panel.  
Santam Women of the Future Awards 2020 winners
Santam Woman of the Future 2020: Mmamontsheng 'Dulcy' Rakumakoe of Quadcare Occupational Health (Gauteng)
The award is given to a female entrepreneur who survived the first 1 000 days of business and who is on her way to creating a formidable busesiness empire.
Quadcare Occupational Health is a network of medical centres in low to middle-income communities in Gauteng.
"Winning the Woman of the Future Award affirms that the hard work I invested into Quadcare and its patients hasn't been in vain."
This award will help bring to fruition her plan to open 25 more practices over the next three years and provide healthcare to more than 20 000 people a month.
Santam Social Entrepreneur 2020: Carolyn Hancock of Angels' Care Centre, Thembelihle School and The DNA Project (KZN)
This is awarded to a female entrepreneur who is making a real difference in her community.
Angels' Care Centre is a space to care for kids who come from extreme poverty in informal settlements, while the Thembelihle School provides multicultural education to children from Grade RRR to Grade 7.
The DNA Project is working on passing legislation to ensure that DNA evidence can be collected legally at crime scenes and from suspects.
"Winning the Social Entrepreneur Award will help me to build on the programmes I run, focus on adding a crèche facility in the early childhood development offering, and pay more attention to the youth in the community," said Hancock. "We're in a position to offer life skills that could be life-changing for these young people."
Santam Rising Star 2020: Welile Gumede of Azowel Projects (KZN)
This special honour is awarded to a female whose business is still within its first 1 000 days, but who judges believe will flourish way beyond then.
Azowel Projects is an enterprise that empowers youth and women, and focuses on developing unused and neglected farming spaces in the Ilembe region of KwaZulu-Natal.
"Winning the Rising Star Award is a validation that the work is bringing about change in the community and assuring my customers that Azowel Projects produces quality goods," she said.
But above all, she hopes the award will inspire people from rural communities all over South Africa to believe that success is possible, no matter the circumstance.
Winners prizes
The Woman of the Future receives R80 000 in cash, while the Social Entrepreneur and Rising Star each receive R50 000 in cash.
All the winners also walked away with the following prizes:
· A PR package worth R10 000 from Lulalend (this year's co-sponsor, which provides fast and easy financing for startups)
· A luxurious beauty hamper worth R5 000 from Estée Lauder
· Business printing worth R5 000 from Lithotech
· A course worth R17 000 from the Gordon Institute of Business Science
· A Samsonite Zalia 2.0 Bailhandle worth R3 699
· A ladies wristwatch worth R1 095 from Missguided
· An hour's invaluable mentorship with one of our judges
· A media training course.
---
*For heads-up on what South African corporates are doing to empower local communities, make sure to regularly visit the Empower SA page!