1. Huawei Mate 20 Pro
By now, you already know the biggest reveal of the week, Huawei's unveiling of the new flagship device, the Mate 20 Pro, along with its South African pricing, which starts from a whopping R18,999. For those who can't wait to get their hands on the revolutionary smartphone, this is the last weekend to place their pre-orders for a chance to be among the first 500 to score themselves a Huawei Watch GT Classic, valued at R5499 as an added bonus. All you have to do is to visit www.huaweipromo.co.za, place a pre-order, and who knows, you could be the owner of this revolutionary fitness focused wearable, which comes in handy for those fitness fanatics who want to track their activities and receive fitness coaching. It also has ultra-high battery life and low power consumption. Packed with all the best features tech savvy consumers can think of, it has been dubbed "the most powerful, fully featured, and fascinating devices of the year", complete with a massive 4,200mAh battery, 6.39-inch curved OLED display, not to mention the impressive 40-megapixel sensor for the main camera and 24-megapixel for the front. A spin-off of last year's Mate 10 series, it is designed to compete with some of the best smartphones on the market, including Galaxy S9, Note 9, and iPhone XS Max.
Below are contract prices for the device
The Huawei Mate 20 Pro is available on contract at these service providers:
Vodacom: R799 PM x 24
MTN: R799 PM x 24
Telkom: R699 PM x 24
Cell C: R1,399 PM x 24
2. The 7th-generation Lexus ES
Following its debut at the Beijing Motor Show in May, the new Lexus luxury sedan has been confirmed for arrival in SA in Q4. The 7th-generation Lexus ES sedan promises even better performance and refinement, and will be offered as the ES200, ES250, ES 350 and the ES300h with a self-charging hybrid system. "We want every kind of driver to feel a sense of complete control when they are behind the wheel of the ES. It's a level of comfort that goes beyond merely delivering a smooth ride" says Yoshiaki Ito, chief test driver for Lexus.
Lexus ES Price in South Africa
Lexus ES 250 EX –R593 300
Lexus ES 300h SE –R843 800
Lexus is offering a best-in-class 7-year/105 000km warranty and full maintenance plan. Vehicle service intervals are at every 15 000km, alternatively once a year.
3. Upgraded Aston Martin's DB11 AMR
Inspired by Aston Martin Racing's successful endurance programme, Aston Martin Sandton marketing manager, Tyron Barbe, has confirmed to NOWinSA that orders are officially open for the DB11 AMR edition in the country.
Replacing the outgoing V12-engined DB11, the DB11 AMR boasts greater power, increased performance, enhanced driving dynamics and a more characterful exhaust note, together with a suite of exterior and interior enhancements.
At the heart of the DB11 AMR is Aston Martin's upgraded 5.2-litre twin-turbocharged engine with 470 kW and 700 Nm, compare that to a standard car at 447 kW. Thanks to a reworked transmission, the new DB11 AMR is said to sprint from zero to 100kph in 3.7 sec (a 0.2-sec improvement), before going on to a top speed of 334 kph, making it one of the world's swiftest GT cars and the fastest model in the luxury dealer's current series range.
Aston Martin President & Chief Executive Officer, Dr Andy Palmer, said of the DB11 AMR: "Since its initial launch back in 2016 the DB11 range has matured rapidly and intelligently, selling close to 4,200 V12 examples in that period. With the exceptional V8 Coupe and Volante we felt the V12 could reveal more of its sporting potential, while remaining the consummate GT. By applying a suite of carefully considered performance and styling enhancements the DB11 AMR is both faster – 208mph! – and more precise. It's a combination that engages and cossets in equal measure to create a dynamic and seductive new flagship for the DB11 range, while consolidating the existing V12-powered DB11s as future collectibles."
As part of the limited Signature Edition, 100 AMRs will receive a lime green stripe on the body and bold lime accents inside, a decision which has been questioned by Aston Martin enthusiasts who are unhappy that a car brand as renowned for good taste would chose such a screaming colour, which may sound awful already until you see it.
Pricing
The standard AMR in the UK starts from R2 930 524 (£174 000), while customers seeking further exclusivity meanwhile can opt for Signature Edition priced at R3 370 094 (£201 995).
4. Gert-Johan Coetzee SAFW Autumn/Winter collection
From the small town of Koster, in the North-West province to global red-carpet glamour, Gert-Johan Coetzee has established a solid name within the local and international fashion circles with his dazzling and dramatic approach to couture. Since the introduction of his eponymous label at the SA Fashion Week in 2010, the multi award winning designer, who dresses a number of South Africa's top-tier celebrities such as Basetsana Khumalo, Bonang Matheba and most recently Beyonce's father, Dr Mathew Knowles, Coetzee has went on to produce high-end menswear and a new line of resort wear, along with his ready-to-wear range.
As part of a batch of designers from South Africa and four Brics countries (Brazil, Russia, India and China) showcasing this weekend at the South African Fashion Week, the country's only business-to-business fashion platform, Coetzee's latest collection is among the most anticipated of them all for a good reason. Taking us on a journey of 80's nostalgia filled with glitz, glamour and flamingo nights, with rumours of a pink runway, his showcase – on Thursday, October 25 at the Sandton City in Johannesburg – it is a must see for those dying to discover some of the hottest fashion trends to try now!
Mindful of the technical recession making us all want to tighten our pockets, his focus will be on affordable ready-to-wear, dedicated to his bursary students from the North West School of Design.
"There might be economic reasons to be gloomy, but there is no time like a downturn to really sharpen your focus and identify the things that are most important in your business…and the reality is that people still want to feel good, and look good, even when their budget shrinks," said Coetzee. "With this collection we have thought carefully about new product categories, and while our elaborate show stopping red-carpet and bridal gowns will always be our greatest joy, we can bring the designer touch within more people's reach with our ready-to-wear Gert line, and by targeting male clients, with suits but also with smaller luxury items such as the beautiful new Gert men's underwear."
Guests can expect playful references to stop signs and other road markings, as he warns "STOP worrying about the recession."
5. The FIBO Global Fitness Africa Summit Presented by Dis-Chem Pharmacies in partnership with Europe Activ, the summit brings together fitness and wellness professionals to discuss topics aimed at enhancing operator excellence.
What's included in the programme?
Visitors will be exposed to everything (from apparel to equipment and nutrition) as well as see the latest developments in the industry. In addition, visitors will be able to take part in various group fitness activities and watch fitness competitions.
Some of the exhibitors booked include Dranged, a South African athleisure apparel brand founded in 2011 in Cape Town; Fizique, the largest manufacturer of functional fitness equipment in South Africa, Go Health Club; nationwide based Hotpot Yoga, Jaguar, Land Rover, Mayhem Wear, Indaba Hoyel's Mowana Spa, T&M Wellness International, The Pickle Juice Company, Think Rejuvinate, Unicorn Fitness, Biogen, Bounce Inc, Designer Water, Exclusive Books, Bee Aesthetics, Fit Fanatics, FitKicks and Dis-chem Pharmacies.
You can also catch the Virtuosity Foundation, a non-profit company, established to host fitness events in support of closing the literacy gap in South Africa, as well as the award-winning entrepreneur Tumi Phake, founder of Zenzele Fitness Group, as he unpacks secrets to starting a thriving fitness and wellness company that operates 13 gym facilities across South Africa.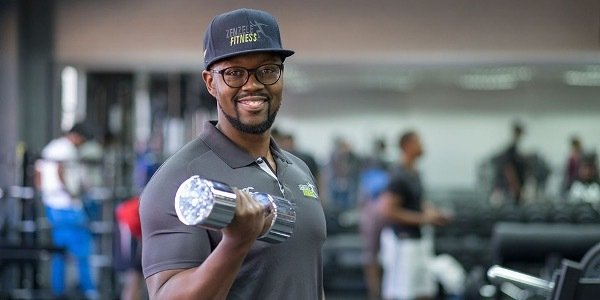 EVENT DETAILS
Venue: Ticketpro Dome's Blue Wine Conference and Events Venue in Johannesburg
Date: Thursday, 25 October 2018: 13h00 – 18h00
Friday, 26 October 2018: 09h00 – 18h00
To book for the summit, click here.