Bombay Sapphire team hosted a special masterclass in Johannesburg led by Dr Anne Brock, the world renowned master distiller during her visit to the country where she introduced to a select group of guests, the spirit's latest expression, Bombay Sapphire Premier Cru Gin.
Guests not only got to learn about the beautifully crafted and vibrant Bombay Sapphire's gin, as well as how and why it's made, but whipped their own cocktails and took home a bottle of Bombay gin to share with their loved ones.
The UK-based distiller made her first stop in Cape Town a week earlier – accompanied by the Bombay Sapphire's global Master of Botanicals, Alessandro Garner – to launch the Creator's Hub in South Africa. Indicative of Bombay Sapphire's long-standing reputation for championing creativity in all forms on home soil and forging meaningful partnerships, this first of its kind program saw over 50 top bartenders from across the country coming together in Cape Town for a career-defining experience.
Among them was entrepreneur, talk show host and writer David Donde; acclaimed South African chef and restaurateur Karen Dudley, Cape Town-based illustrator and founder of the illustration studio (Yay Abe), Russel Abrahams, renowned bartender and Ergo founder from Dubai, Jimmy Barrat, as well as Kevin Armstrong and Daniel Waddy – London-based authors of the acclaimed book 'Roundbuilding' that lifts the lid on the mysteries of mixing a round of drinks.
Celebrating the art and craft of cocktail culture through talks and inspiring exhibitions curated by both global and local thought leaders, the program saw Bombay's global team provide valuable mentorship sessions to attendees, as well as lead exclusive masterclasses to share their skills and insights with the bartending community.
"At Bombay Sapphire, we cherish and amplify our bartending community's invaluable role as creative brand advocates. We firmly believe in unleashing creativity within everyone, a core ethos driving Bombay Sapphire," said Avukile Mabombo, Marketing Manager, Middle East and Africa, Bombay Sapphire.
"The Creator's Hub provides a platform to unlock creative self-expression and embark on an exciting journey in the realm of bartending. We look forward to showcasing the distinctive flavours and botanicals of BOMBAY SAPPHIRE through this sensory experience that will engage, educate, captivate and entertain guests in Cape Town this September," he added.
For Dr. Brock's final stop in Johannesburg, she was joined by a special group of Joburg-based influencers and media outlets for a fun day of creativity with Bombay where they not only got to unleash their own creativity as they celebrated the craft and art of cocktail culture.
Together, they also embarked on a fascinating tour of the graffiti art in Johannesburg, which started with a meet & greet at Artistry – Black Brick in Sandton.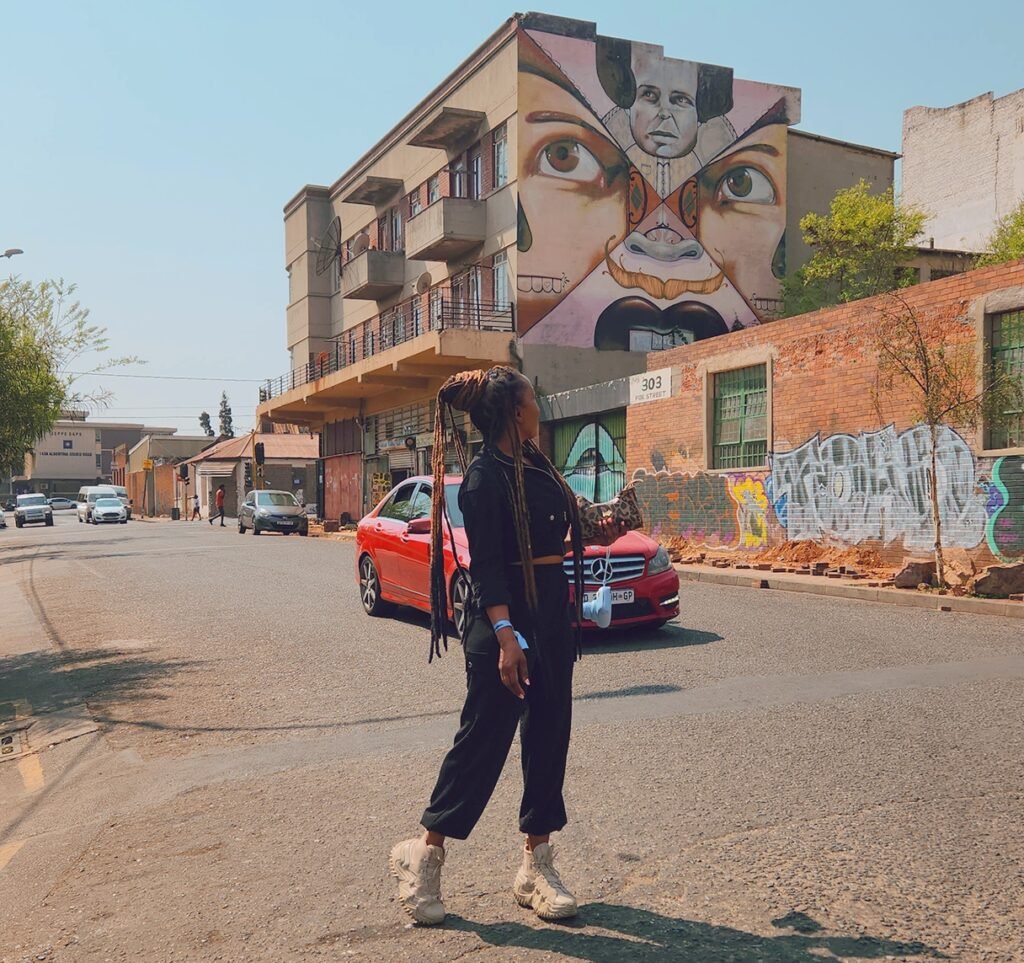 About Bombay Sapphire Premier Cru Gin
True to Bombay Sapphire's climate-positive roots, which was created by perfectly balancing a unique combination of sustainably certified hand-selected exotic botanicals from around the world, Bombay Sapphire Premier Grand Cru, likewise, brings together carefully sourced 100% sustainable botanicals.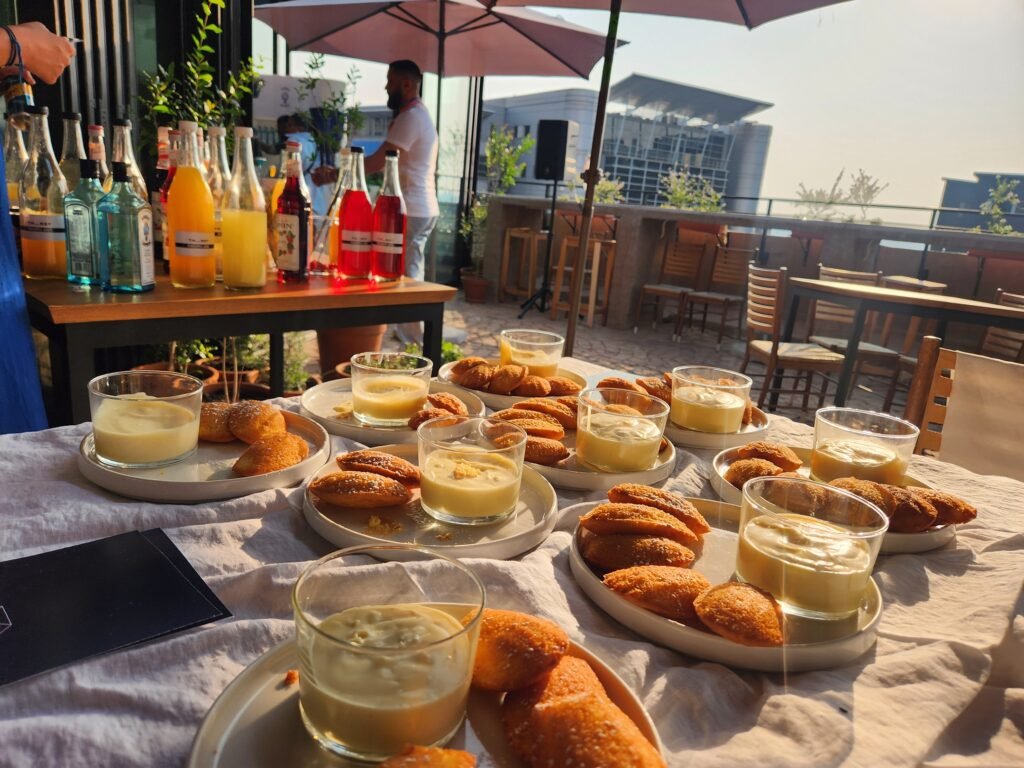 Taking inspiration from the prestigious Grand Cru wine classification, Murcian Fino lemons are at the heart of this exquisite gin with their bright, elegant flavor notes, that are complemented by mandarins and sweet navel oranges.
Launched in the US and UK end of 2022, it may come here, "I'm just not sure, and can't say exactly when," Dr Brick tells us during an exclusive sit down with NOWinSA editor Tankiso Komane a day earlier.
"The idea was to hero our lemon farmers who grow all the lemons that we use in all our Bombay products. So it's about telling the unique story behind our carefully curated collection of botanicals," she added.