Fak'ugesi African Digital Innovation Festival
CURRENTLY underway until Sunday, September 8, 2019 at Tshimologong Digital Innovation Precinct in Braamfontein, the Fak'ugesi African Digital Innovation Festival is back in Johannesburg to explore and celebrate technology and creativity by Africans for Africa. This time around organizers have entered into partnership with the City of Johannesburg's Smart Cities Office to bring exciting African-centric programming to the festival that ideally identifies local solutions for local problems. Furthermore, the festival allows participants to bring their ideas to life and determine how the markets react to them.
Providing the youth with the opportunity to learn and engage with tomorrow's technology, the festival was founded in 2014 as a collaboration between Tshimologong and the Wits School of Arts' Digital Arts Department. "The aim of the Smart City Office is to support five individuals who come up with solutions relevant to the Challenges faced by the City of Johannesburg, as a municipality or as a collective of citizens. We hope to see solutions that are not common in Europe, the US or even China, which address African or specific South Africa problems. Something unique to our nation or city," says Lawrence Boya, head of the Smart City Office.
In line with this year's theme, 'Own Our Force', the strategic partnership will see the establishment of incubation support for prototypes and new developments from three exciting initiatives including:
Blockchain Hack-a-thon for Creative Industries: In partnership with Animation SA and the City of Johannesburg, a brains trust and hack-a-thon will propose and porotype a new blockchain solutions to support South African culture and technology.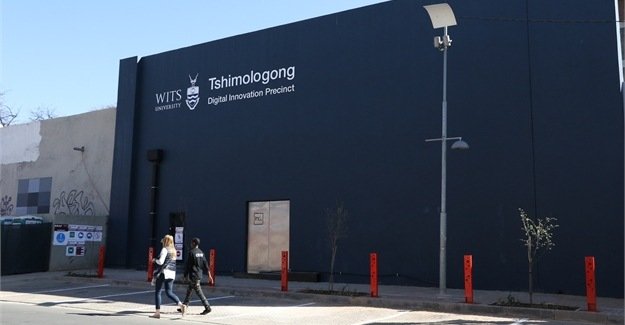 Cross-Sector Game Jam: the programme looks at how digital industries can bolster and support work across digital creatives sectors into gaming, music, user experience design, animation and screenwriting.
Data collection, key to unlocking SA's potential
Among the festival's highlight is a hands-on development workshop titled, "Superpower! Johannesburg". Led by UK-based Singaporean architect and technologist, Ling Tan, it focuses on wearable technology and citizen data collection. Tan will be working with the University of Johannesburg (UJ) industrial design students to explore how the two entities can be used to help citizens and communities in need.
A series of exhibitions will also be hosted, including a showcase by the UJ multimedia students that address speculative design for African Smart Cities. Also on show is a series of four films, Core Dump, by acclaimed young South Africa artists Franois Knotze on the effects of eWaste on cultures and societies in Africa.
Some of Africa's most innovative minds and startups will descend on the Mother City for the AfricArena Summit, on November 11 and 12, 2019. The gathering is aimed at showcasing innovative products to an audience of international and local investors looking for groundbreaking solutions to some of the most pressing issues impacting the continent.
A number of startups will vie for top honours in eight challenges with some still accepting submissions. Among some of the top categories to featured is the SA Startup Nation Challenge, presented in partnership with the SA SME Fund. The challenge is geared towards tech-based small-to-medium enterprises (SMEs) in South Africa that have high potential for scale. Following a number of competitive local rounds, the top three to wow the judges will be chosen and taken to Paris, France next year to present their work at one of the largest tech conferences in the world, VIVA Technology.
The Hello Tomorrow Global Challenge is another major category with a €100,000 equity-free, grand prize for the best early-stage startup. This competition focuses on early-stage startups with projects based on a scientific discovery or a complex engineering process to name a few. Along with €3,000 in prize money, the winner of the Africa Challenge will receive a return flight ticket to Paris to attend the Global Summit and participate in the Global Challenge.
Other categories include the Engie Africa Challenge 2019, which requires companies to develop a clean cooking energy solution, and the French Tech Challenge, geared towards startups from the tech ecosystem in France operating in the AI and Robotics domains. For more information on the rest of the categories, submission deadlines and summit's ticket pricing, visit go to www.africarena.com.