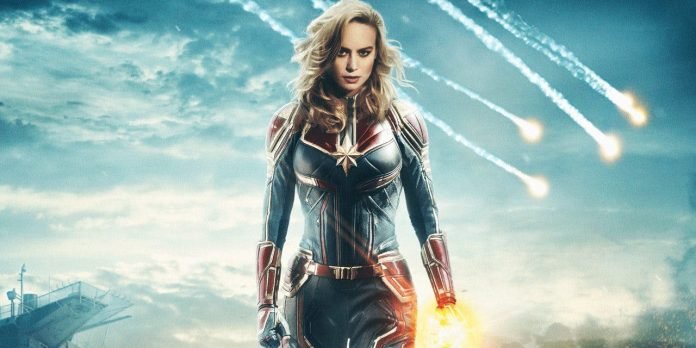 As we prepare for an exciting year ahead full of eyebrow raising blockbusters, South African movie goers can rest assured that 2019 will not be a dull year. NOWinSA rounds up some of the hottest movies coming your way in the next coming 6 months.
Inxeba/The Wound (February 03)
following a tumultuous start with its unwelcomed banning from mainstream cinemas back in 2018, South Africans will now be afforded yet another not to be missed opportunity to see the controversial Xhosa initiation film at The Bioscope, Johannesburg next month.
This comes after the producers of the film, which tells the story of a gay factory worker who travels to the rural Eastern Cape to oversee the Xhosa initiation process, had to sought an urgent court interdict overturning the decision made by the Film and Publication Appeals Tribunal to give the movie an X18 rating. The highly cotroversial film depicts the life of a lonely factory worker, Xolani, taking time off his job to assist during an annual Xhosa circumcision initiation into manhood. In a remote mountain camp that is off-limits to women, young men, painted in white ochre, recuperate as they learn the masculine codes of their culture. In this environment of machismo and aggression, Xolani cares for a defiant initiate from Johannesburg, Kwanda, who quickly learns Xolani's best kept secret, that he is in love with another man.
Captain Marvel (March 8)
When Captain Marvel finally hits South African cinemas in March, it will mark a historic moment for Marvel Studios with the inclusion of its first ever solo female superhero film since introduction of 2008's Iron Man, the first among a series of superhero film produced under the Marvel Cinematic Universe media franchise. True to form, Brie Larson stars as the titular superhero, a mysterious spacefarer who finds herself on Earth during the 1990s, tortured by vague memories of an old life on our beautiful blue marble. As she struggles to overcome her amnesia, she runs afoul of the shape-shifting Skrulls and crosses paths with a young Nick Fury (a CGI-augmented, de-aged Samuel L. Jackson) and Phil Coulson (Clark Gregg, returning to the big screen after more than paying his dues on TV's MCU spinoff Agents of S.H.I.E.L.D.). Adding more excitement to the already delightful storyline, Jude Law is set to play the mysterious villain character, which might be the key to understating the origin story of Captain Marvel.
Hellboy (April 12)
The Neil Marshall–helmed reboot has been described as a more faithful adaptation of writer Mike Mignola's comics. The latest adapatation finds Hellboy caught between the worlds of the supernatural and human as he battles an ancient sorceress bent on revenge.The movie stars David Harbour as the title character, Milla Jovovich as Nimue the Blood Queen and Ian McShane as Professor Bruttenholm. The good news is that writer-artist Mignola is said to be heavily involved this time around, so there's no need for fans to wonder if their idol will be faithfully depicted, given that Ron Perlman no longer plays the title role.
Avengers: Endgame (April 26)
Avengers: Endgame will finally put to rest this era of the Marvel Cinematic Universe to end as seen in Avengers: Infinity War, which concluded with Thanos (Josh Brolin) collecting all six Infinity stones, defeating the combined teams of Avengers and finally carrying out his grand plan – erasing half of the universe's population with the snap of his fingers, and thus "solving" the issue of overpopulation. While the actual plot for the finale is yet to revealed, so far we can only confirm the movie's title name as well as the release date, along with first teaser poster for the movie as seen in the official trailer, released back in December, 2018. While it's also unclear if Hugh Jackman will reprise the iconic role as Logman, having played it for nearly two decades, what we observed is that there's plenty of characters – Carol Denver as Captain Marvel, Rocket Raccoon, voiced by Bradley Cooper and Rhidey, voiced by Don Cheadle and Idris Elba as Heimdall – that weren't shown in the trailer. So far we know of Iron Man's (Robert Downey Jr) return as shown stranded in space, and Captain America (Chris Evans) mourning the losses they suffered, while Bruce Banner (Mark Ruffalo) looks through the record of the departed. Also making a return as among the original six is Scarlett Johansson as Natasha Romanof / the Black Widow, Chris Hemsworth as Thor and Josh Brolinon Tita as Thanos.
The Lion King (July 19)
Yet another momentous global event awaits South Africans as Disney's remake of the animated classic, The Lion King arrives in cinemas in June. Back in November last year, the trailer for The Lion King became the company's second-most-viewed trailer in 24 hours, racking up 224,6 million global views in a single day. The only Disney trailer to achieve more views was for the blockbuster Avengers: Infinity War, which attracted 238 million views.
However, the most exciting news specially for South Africans is that local veteran actor, Dr John Kani joins an A-list cast including James Earl Jones, Donald Glover, Seth Rogan, John Oliver and Beyoncé for the much anticipated live-action remake. Dr Kani is voicing the role of Rafiki. Directed by Jon Favreau, the movie follows the storyline of the 1994 animated film, in which a young lion named Simba grows up on the African savanna after his uncle Scar conspires to usurp his father Mufasa's place as king. Meanwhile, American actor Donald Glover voices Simba, the crown prince of the Pride Lands, with Seth Rogen as his warthog buddy, Pumbaa. Beyoncé provides the voice of Simba's childhood friend turned love interest, Nala. John Oliver, Chiwetel Ejiofor and Billy Eichner are also featured in the movie, while Keegan-Michael Key reprises his role as Mufasa.