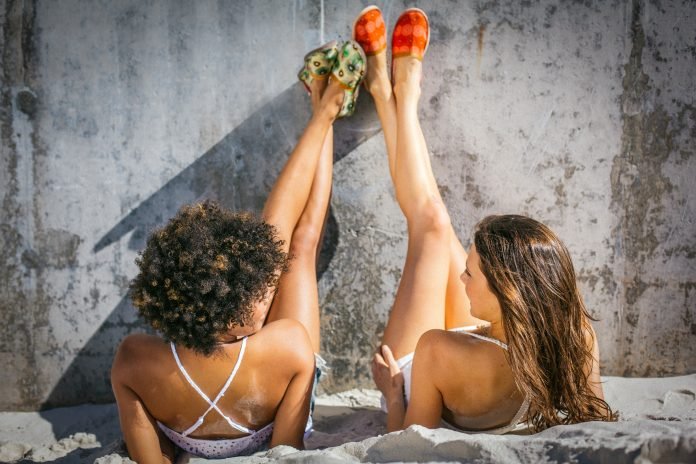 Cape Town News. Paul had no idea that his passion for African culture would lead to an establishment of what Africanas is today. What started out as a kind gesture to support a fellow African brother, a young and talented shoe-maker from Zimbabwe on Green Market square in Cape Town, later becoming a recurring customer, eventually led to one of a kind partnership that would cross borders and continents.
After meeting Arnold in 2007, becoming intrigued by his shoe-making skills, Paul began strategizing on how he could increase sales for his struggling new friend. Back then, it was apparent that Arnold had difficulties not only with manufacturing more pairs but also with finding customers. With a successful campaign that saw hundreds of shoe orders a few months later, it became clear that the two are a match made in haven, resulting in a partnership that would see the birth of this incredible venture, now known as Africanas.
With new additions made every so often, the online shop now offers anything from the highly fashionable espadrillos, one with a higher sole, ballerinas, to the trendy leather weekend bags, which are reportedly made from original Namibian leather, and are guaranteed to "last you a lifetime," reads a statement from Africanas online store.
During the summer of 2019 Africanas also launched a Swedish site for Espadrillos, so they journey seem to be taking of properly.
Despite the daily demands that come with operating and managing a busy start-up, the team still finds time to dedicate their efforts to a social responsibility initiative, #STARTaBOO, aimed at uplifting local communities by giving a helping hand to start-up businesses. Through the project, three start-up businesses will receive up to 10% of the profits generated from the sales to fund the growth of their own business, creating an endless chain of opportunities.
At NOWinSA, we are looking forward to following Africanas' exciting and highly promising journey, as they go on a mission to spread the colours of Africa to the rest of the world.
Africanas Contact Details
*For the latest brand focused South African news, make sure to visit NOWinSA daily!