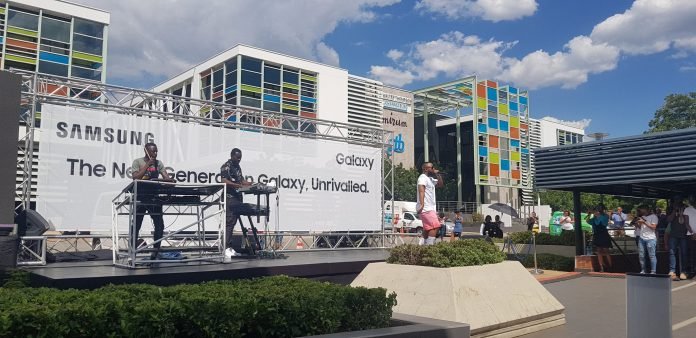 This came just several hours after the Monate Mpolaye hitmaker teased his followers on Twitter about an impending big announcement; "a game changer and biggest deal of my career", he called it. The music star finally let the cat out of the bag, revealing that he had clinched a lucrative ambassadorship deal with the Korean tech giant.
The surprise reveal ended up among the evening's top Twitter trends in South Africa with the hashtag #CassperNewFamily, along with the Unpacked (#SamsungEvent) lives streaming from Berlin, which was among the top digital trends globally. Samsung kicked off the night's proceedings with the showcasing of the much hyped, foldable phone, which has been talk of the show for a number of years.
Revolutionary inventions like no others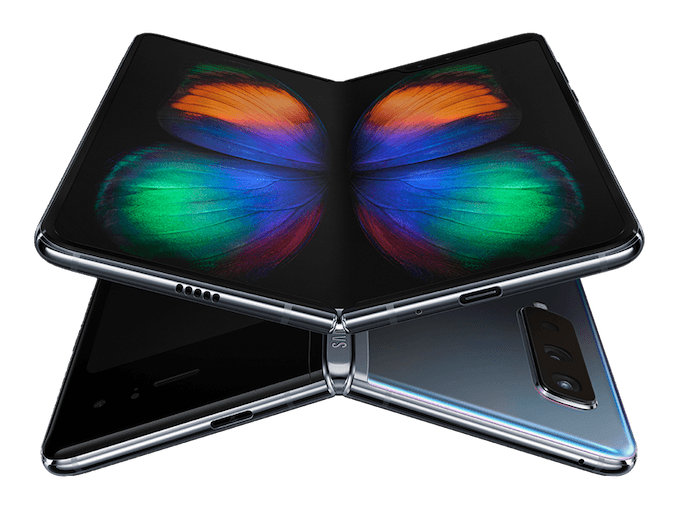 As shown during the presentation, when folded, the device has a 4.6 inch display, and impressively transforms into a massive 7.3 inch. And when opened, that doubles as a tablet. "The Galaxy Fold is a device unlike anything before it," said Samsung's head of marketing Justin Dennison during the televised live streaming. "With the Galaxy Fold, we are creating a new dimension for your phone and your life. We are giving you a device that doesn't just define a new category, it defies category. With the Galaxy Fold, you get a powerful smartphone and a revolutionary tablet all in a single premium package."
Boasting six cameras and dual batteries (one on each side), the device will come in four colours; Cosmos Black, Space Silver, Martian Green and Astro Blue. Shoppers will be able to customise the hinge with one of the four colour variations.

More surprises in store
Furthermore, Samsung also unveiled the flagship Galaxy handsets, the S10 and S10 Plus. The devices are successors to last year's Galaxy S9 and S9 Plus, and they are also accompanied by the more affordable S10e, which is tipped as a direct rival to Apple's iPhone XR.
Some of the significant upgrades on both the Galaxy S10 and S10 Plus include on-screen fingerprint sensors, rear-mounted triple camera setups and reverse wireless charging support. The latter enables users to charge not only additional phones, but other devices such as smartwatches and wireless earbuds by placing them on top of the phone.
Another welcome surprise leak for Galaxy fans was no doubt the top tier S10+ 1TB (512GB) model, the first to feature Samsung's new eUFS ( embedded Universal Flash Storage) chip. This allows users to store approximately 260 10-minute 4K videos, bringing a laptop-like user experience to this new generation of mobile devices.
Pricing and availability
Prices for the new devices, which officially hit the shelves on March 8 – with preorders already opened – is as follows:
Samsung Galaxy S10e 128GB – R15,999
Galaxy S10 128GB – R18,999
Samsung Galaxy S10+ 128GB – R20,999
Samsung Galaxy S10+ 512GB – R25,999
Samsung Galaxy S10+ 1TB – R35,999
NB: The Galaxy fold is expected to hit the local shelves in May, with an estimated R28 000 prize tag.