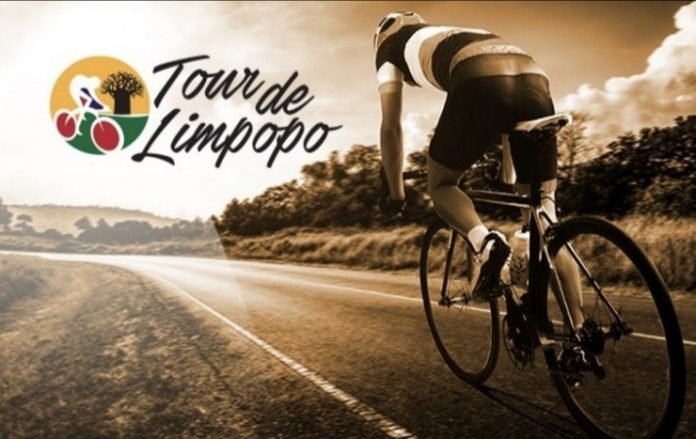 Following a precedential debut in hosting a major cycling event last year, Tour de Limpopo is gearing up for another stellar year of showcasing Limpopo as a premier adventure tourism destination. The race, which is now home to several world acclaimed cyclists, among them Italian cyclist Alexander Konychev, who claimed third position ahead of Dimension Data Continental rider, Connor Brown, who sprinted his way to victory on stage two of the race in Tzaneen on Thursday – and ProTouch's Clint Hendricks at second position – is well on its way to claiming its place among the world's biggest cycling events after the likes of Tour de France, Paris–Roubaix and Mzansi's own Cape Town Cycle Tour.

"We are very excited to be hosting the second edition of Tour de Limpopo. Our vision has always been to grow this event, and make it bigger and better," says Nomasonto Ndlovu, CEO of Limpopo Toursism Agency (LTA). "This year we are starting from Bela Bela in the Waterberg district all the way to Tzaneen. Last year we started in Limpopo and for us to be extending the race to Bela Bela is a good thing because our guests and visitors will now be able to experience the whole Waterberg experience. This is once again what we are trying to do with Limpopo – to showcase it in way that it's never been done before," she says, adding: "But over and above that, you may have seen that there are 19 teams performing this time around, which is a big growth from last year where we had about 14 teams. And that says to us 'the event is growing' and we are extremely happy with that. As you've heard, we have several international teams taking part in this year's event. To have the entire board and the political leadership supporting us is a big achievement for us. But what I'm liking more is that we have all this municipalities working together to help us to make this year's show a great success and helping us realize the vision we have."
Boosting domestic tourism remains top priority for Limpopo
As a province, LTA board has the tall order to fill and make sure that Limpopo remains a number one tourist destination, which already is in domestic sense. "But we are saying 'that it's not enough'. Afterall, we can wake up tomorrow only to realise we are no longer number one. So we have to make sure that we work hard to find new ways of promoting the province and attracting new markets and tourist spectactors like the ones coming to the event, which are not your normal tourists. We think this is a creative way of doing it and we are very excited." The event, as she further explains, provides an opportunity for LTA to showcase what Limpopo is about not only as a tourist destination, but as a destination of choice for adventure seekers.

The 2019 edition of Tour de Limpopo took off yesterday (Wednesday, May 15) with a 175 km race in Bela Bela and will run all the way until Saturday in Polokwane, in four race stages. The second stage follow through today (Thursday) with a 98km race from Polokwane to Tzaneen.Stage three will take off from Tzaneen to Coach House with a 100km race, before concluding at the old Peter Mokaba stadium in the fourth and final 116km stage.