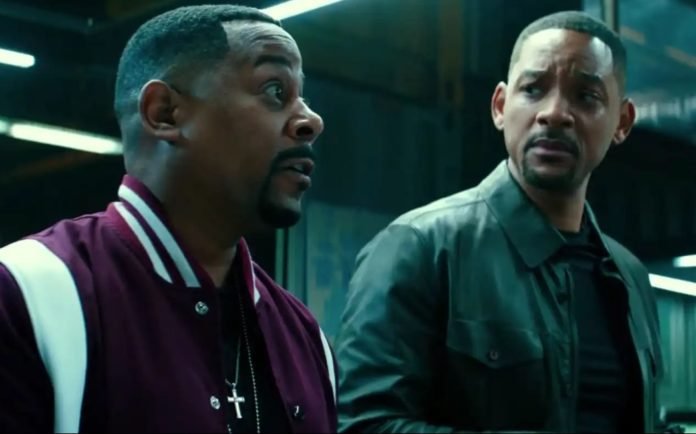 From the eargely awaited action sequel, "Bad Boys For Life", to the Oscar-nominated film about the Fox News scandal, "Bombshell", moviegoers will be treated to some captivating masterpieces taking up the big screens this weekend!
Bombshell | Jan 24
Everyone who attended the screening of "Bombshell" – hosted by Jacaranda FM, Filmfinity and Starburst Promotions – agrees that "Bomvshell" is a ground-breaking film, which is most definitely relevant to South African audiences as well.
As expected, many had great admiration for Charlize Theron's stellar performance as Megyn Kelly, who was among multitple women accusing the former Fox News and chairman Roger Ailes of sexual harassment.
Though the South African-born actress seems not ain't that thrilled of her Oscar best actress nod (spoiler alert; she was nominated for both the Golden Globes and the Critics Choice Awards which she both lost), her portrayal still deserves a thumbs up.
Directed by Jay Roach, "Bombshell" is vying for a total of three Oscars, including best supporting actress for Margot Robbie, and best achievement in makeup and hairstyling for (Kazu Hiro, Anne Morgan and Vivian Baker). 
Kate McKinnon, Connie Britton, Malcolm McDowell and Allison Janney also star in the film, which sees a group of women take on Fox News head Roger Ailes and the toxic atmosphere he presided over at the network.
Ailes, an imposing personality, advised right-wing populists, including Richard Nixon and Anerican president Donald Trump. He is said to have employed fear tactics in running the business, which saw him install secret surveillance cameras around Fox News offices.
Bad Boys for Life | 24 Jan
If you've been longing to see a traitional 'bromantic' cop action comedy for a while, get ready to be totally enthralled by the undeniable ccomedic chemistry between Will Smith and Martin Lawrence.
The duo are now back together now as middled aged Miami narcotics detectives, Mike Lowrey and Marcus Burnett.
Marcus is now a police inspector and Mike is in a midlife crisis. They unite again when an Albanian mercenary, whose brother they killed, promises them an important bonus.
The film comes almost 20 years after the last 2003 film, and as the Hollywood debut of Adil El Arbi and Bilall Fallah, a Belgian directing duo known for low budget crime dramas. 

In its opening sequence, the film gets viewers to experience a nostalgic throwback to the '90s, as Mike and Marcus races around in a blue Porsche, taking hairpin turns in the sun. In fact Mike is racing as such a high speed it even gets Marcus ready to throw up. 
Variety better describes the action flick as a lavishly conventional cop movie and a comedy of cranky fast camaraderie.
"It's a meditation on the fine-wine élan of its two veteran stars. It's a Mexican-drug-cartel thriller in the vein of the "Sicario" films, with a weirdly personal twist.
"It's an over-the-top Bruckheimer highway-chase-and-gigantic-gun-and-exploding-hacienda blowout. That it works at all is a testament to how even an entertainment rooted in this much formula extravagance can now seem comfortingly old-fashioned," further writes film critic Owen Gleiberman.