The unprecedented migration to online shopping – driven largely by coronavirus – is echoed around the world, with smartphone retail e-commerce sales in the United States alone projected to surpass $432-billion (R6.4-trillion) in 2022, a massive spike from the $148-billion recorded in 2018. 
From these purchases, a recent Deloitte study (2021) found that among the most popular categories online are clothing and footwear. (this article unpacks products driving e-commerce in SA )
This trend hasn't only prompted fashion retailers to up their game if they are to compete in the online space, but to also offer excellent deals to the growing number of digital consumers.
Aimed specifically at SA women, Chonese mobile phone brand, Itel (spelt with a small 'i') shares tips on how women can shop smarter, especially when it comes to clothing, using their smartphones.
Also included are some exciting insights around what the up and coming spring/summer trends are for women's fashion this year.
Tips for smart women using their smartphones to find excellent deals
August was Women's Month, and with spring and warmer days already here, South African women are rightly taking advantage of deals being offered by online clothing retailers. And with both a mobile-friendly e-commerce store and the right smartphone, shopping has never been easier.
Why it's best using your smartphone
Easy to browse;
Quicker access to deals;
Clothing apps often offer special offers, like discount codes, free delivery etc. when buying on the app; and
Budget friendly
Budget shopping tips:
Dressing well on a budget involves both smart shopping and smart styling – you want to look fresh without breaking the bank.
Look for fun, affordable, on-trend pieces that you can mix and match with your daily classics. For example, skinny jeans can be dressed up for a night out with an oversized blouse and statement studded heels, or dressed down with a pair of chunky sneakers.
Use your smartphone to go online window shopping for inspiration. Look for pieces you will wear more than once.
Set a budget and stick to it, don't overspend on seasonal trend pieces.
Look at end-of-season ranges and clearance sales. You will save a ton of money.
Upcoming trends
Fashion is all about practicality and adaptability so it's time to get out of your pyjamas and get into the romance of spring.
This season is all about bright hues and fancy relaxed styles – wearing one bright item and keeping the rest of the look muted is always key.
Gender neutral pieces are easy, adaptable and can be mixed and matched, regardless of your gender.
Loungewear, which came to prominence under lockdown, is here to stay but with a twist. The lounge shades are updated, volume is added, and styles can be worn both inside and outside the house.
Prints are larger, louder and demand attention
About Itel (spelt 'itel' )
The third best-selling smartphone in Africa, Itel was established over 10 years by Transsion, a Chinese tech manufacturer behind the top selling Techno and Infinix mobile phone brands.
The company's mission is to provide budget-friendly mobile communications technology to everyone.
As Wavelet Wu, general manager of Itel explains, the company believes that by providing consumers with efficient mobile communication, quality product and reliable service, it can allow more people to get connected with the world in an efficient way.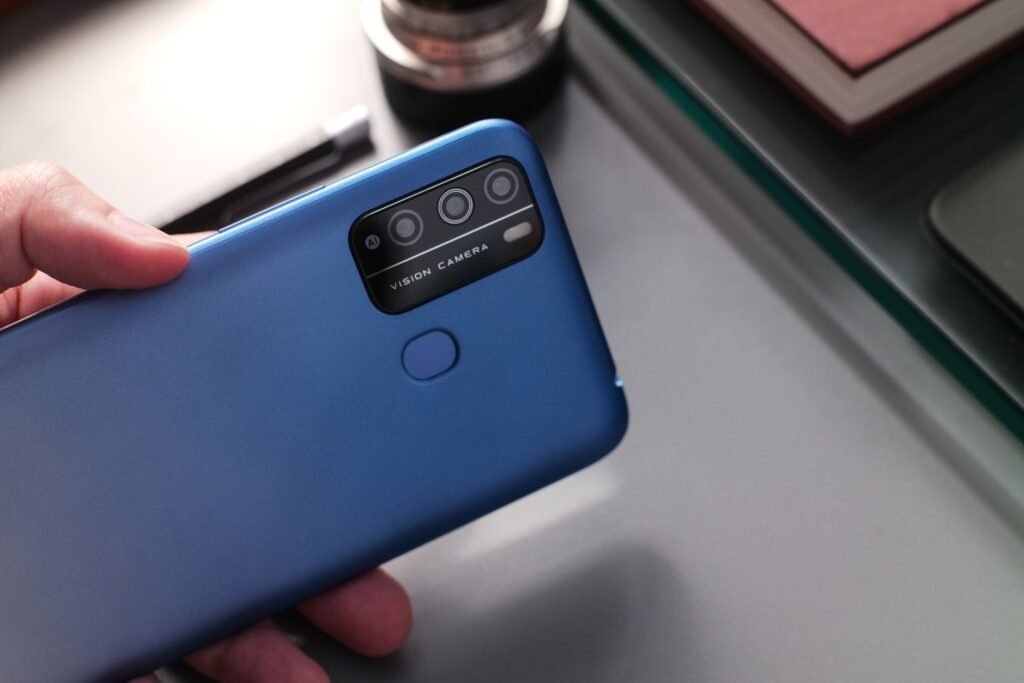 "We are making inroads to connect itel with the local consumers. South Africans love their fashion and looking good, and we want to make sure that they always have easy and ample access to the brands they trust," say Wu.
Itel's Vision1 Pro smartphone, recently launched in South Africa, is ideal for browsing hot-to-trot fashion items.
The smartphone is powered by Android 10 Go, with a 32GB storage memory and 2GB RAM, which gives users more space to store all their fashion ideas' screenshots.
"The 6.5 inches, high definition, waterdrop fullscreen display is also designed to optimise the user viewing experience. The needs of consumers are consistently changing and brands need to evolve with them to grow the market," concludes Wu.