As Samsung unveiled a slew of new products including the Z Fold 3, Z Flip 3 and Galaxy Watch 4 series during the Unpacked Event on Wednesday (August 10), one thing was clear throughout the 2-hour program: its commitment to act more sustainably across its mobile product lifecycles and business operations.

Every Samsung's latest product innovation, be it a phone, tablet or watch and even a television set, will be designed to favour the environment, with a goalpost of eliminating single plastic use come 2025.

With this Unpacked Event, the Korean tech giant took a step closer to realising this goal with the unveiling of the new Galaxy Buds 2, made out of 20% recycled plastic. The earbuds, along with their charging case, are composed of post-consumer materials, instead of the standard, single-use plastic.
Galaxy for the Planet unpacked
During the Galaxy Unpacked livestreaming, Samsung unveiled a sustainability initiative, called Galaxy for the Planet, which will see the company take tangible climate actions across its business.
To fast track the move, Samsung has established an initial set of targets to be reached by 2025 to reduce its environmental footprint and lessen resource depletion from production to disposal of its Galaxy products.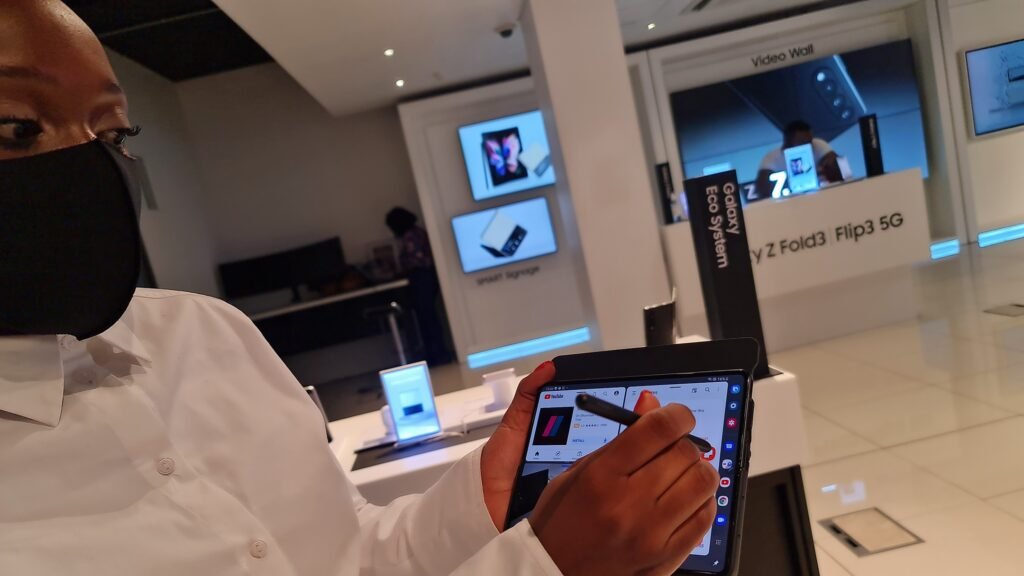 Explaining how the company will help Galaxy users make eco-friendly choices in their daily life, Justin Hume, director of Integrated Mobility at Samsung South Africa Justin Hume said: "Samsung understands our efforts need to match our scale, our influence and the magnitude of the entire Galaxy ecosystem around the world." This he added, makes the Galaxy for the Planet an important step in our journey toward creating a more sustainable world. "We will do so with the openness, transparency and collaboration that drives everything we do."
Another breakthrough unveiled during the event involved the two folding devices, with the introduction of the water resistant technology. Enabling the devices to withstand 1.5 metres of water for up to 30 minutes, this eliminates the need for a phone repair or replacement after accidental liquid spillage – or much worry when taking your high-end smartphone along for swimming.
To foster a more circular economy, Samsung is investing in innovative eco-conscious solutions for all its new products, using among others materials recovered and recycled from the ocean by 2025. This is a welcomed addition to existing eco-friendly initiatives like Galaxy Upcycling, Certified Re-Newed, and Trade-In programs – all which prove Samsung's commitment to acting more sustainably.
Given that Samsung has for the longest shipped more phones than any other tech company worldwide – with exception to Q4 2020 where it was overtaken by Apple (with a shipment of 79.9 million iPhones vs 62.1 million for Samsung) – these are indeed giant moves, which we hope others will be inspired to emulate.