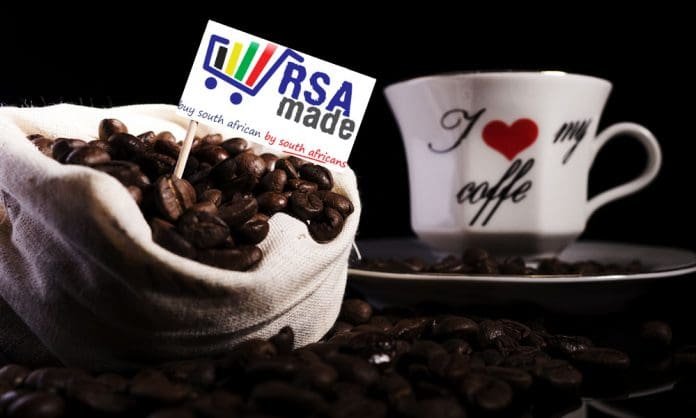 As South Africans gear up for Black Friday in less than a week, Proudly South African is pleading with local consumers to buy locally produced goods. This the company insists, will go a long way in helping stimulate job creation, which is at the centre of its national agenda.
Every year around this time, Proudly South African launches its Festive Season Campaign in the hope that the message of buying local will resonate with shoppers. "As long as we buy imported goods, we are exporting jobs and not helping reduce unemployment figures which currently sit at 27.5%," the company said in a statement.
"The best gift we could give millions of South Africans this Christmas is literally a job. If South Africans channel their seasonal spend to products and services Made in South Africa, we might be able to make that a reality for some."
The call is firmly rooted within President Cyril Ramaphosa's long term plan to reverse South Africa's high unemployment rate, as detailed in a lengthy speech at the Job Summit early last month.
In it, he stresses the economic benefits of buying locally produced products, stating that "the most direct way for South Africans and South African companies to create jobs is to buy only South African products."
Furthermore, he emphasizes the need to turn the weak domestic demand around. "If we do not buy the food that comes out of South African soil, there will be no farms and no farm workers. If we do not buy the goods made by the South African hands, there will be no factories and no workers."
Black Friday fires up festive retail spike
Due to the high cost of living, South Africans have become more discerning and always look for promotions from their regularly used brands. As such, every year between November and January, South Africa experiences a massive spike in retail sale ahead of the long summer holidays. It's been particularly so over the past five years following the introduction of Black Friday in South Africa in 2011, with spending having reportedly doubled.
Additionally, a research by Global Analysis Teams revealed that 66% of South Africans are expected to spend an average of R1 600 on the day this year, an increase of 12% compared to last year.
As it turns out, South Africa is slowing catching with bigger markets such as the UK and US, where Black Friday has achieved a cult like status.
Says Nikolay Dolgov, General Manager, Point of Sales Tracking at GfK South Africa: "We have seen similar Black Friday trends unfold in South Africa to those observed in markets such as the UK-including the event stretching into a week-long festival of specials and promotions, and a move among retailers to offer specials on highly desired phones, computers and TVs during the week rather than simply trying to shift old stock."
Harnessing SME potential
Thanks largely to the growing popularity of Black Friday in South Africa, FMCG sales for the month of November 2017, are said to have increased by 8.8% ahead of 2016, amounting to R1.6 billion more spend. This is according to figures released early this year by Nielsen Advance Analytics figures.
Furthermore, a 2017 report by GfK South Africa shows that television unit sales increased by 47% percent in 2017, while smartphone sales climbed by a whopping by 635 during Black Friday weekend.
These figures, explains Proudly SA, equates to billions of rands of spending, "which if harnessed for buying locally produced and manufactured goods, can represent many jobs retained and even jobs created."