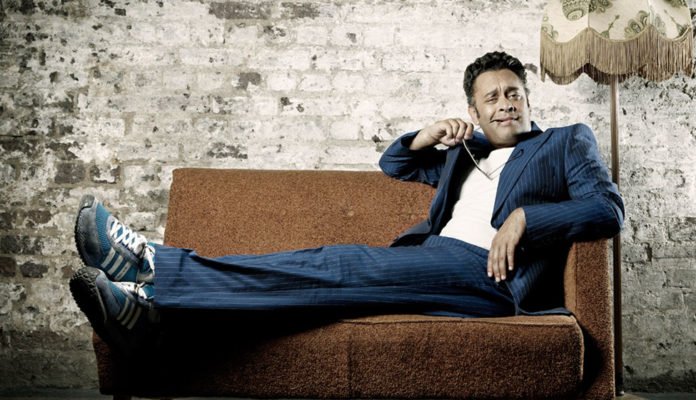 Are you a huge stand-up comedy fan and wondering what's in store in the local comedy circle this winter season? And better still, if it's worth braving the cold winter nights just to watch your favourite comedian in action?
To help you get inspired, we have picked 3 of the best stand up comedy specials (gigs), from South Africa's roller coaster comedy events calender – with an outstanding blend of comedic acts – that will sure chase away the winter blues. 
LAUGH IT OFF; Sun Arena Time Square on Friday, 28 June 2019
A multi-faced ensemble of some of South Africa's hottest stand-up comedians will be hitting the stage for the Laugh it Off Comedy Showcase this weekend.  Presented by leading artist management and brand activation company Ramorwa & Sons in conjunction with Time Square, the show aims to encourage unity within the creative local circle by bringing together exceptionally hilarious vernacular, English and a lekker dose of Afrikaans-medium entertainers under one roof. A great mix of comedians from Pretoria, Johannesburg, Cape Town including the Funny Chef, Jay Boogie, Dillan Oliphant, Tall Aṩṩ Mo, Elton Mduduzi, Donovan Goliath, Tumi Morake and many more are on the bill for the not-to-missed one night show.
Address: Sun Arenas at Time Square, 209 Aramist Avenue, Waterkliif Glen, Pretoria
Showime: 19h00

Cost/Booking: Tickets are available at Computicket from R250 per person
DRY WHITE – Nik Rabinowitz; Silverstar Casino, Saturday 29 June 2019
Dubbed Africa's funniest Jew, Nik Rabinowitz is a globally renowned performer who has showcased his unique comedic akills as far as Holland, Australia, Canada, the US and the UK. In addition to his long stint (8 years) as Radio 702  'The Week that Wasn't' host, he has appeared as a headliner on the International Emmy-nominated ZA News, and is largely recognized as the world's leading Xhosa-speaking Jewish leg-spinner.
In this one night exclusive, Dry White, Rabinowitz will tackle Cape Town's water crisis, which hilariously didn't last "forever" as we were initially made to believe. Also on agenda is "everyday" stuff like love, marriage, infidelity, staying woke post forty and "when the land should be given back". After a five-year absence, Rabinowitz return to Silverstar promises to be a "heartwarming" comedy riot you sure don't want to miss.
Address: Silverstar Casino, R28 Muldersdrift, Krugersdorp
Show time: 20h00.
Cost / booking: R112 to R140 per person, no under 14s at Computicket
NAKED GROUSE presents #NakedInvasion; Cape Town Comedy Club, Thursday 4 July 2019
Cape Town's undisputed home of comedy, the Calendar Town Comedy Club  has gone into partnership with Scotland's favourite whisky, Naked Grouse, for the #NakedInvasion monthly Thursday events. Schedule  for Thursday, 4 July 2019 the next event sees four of Mzansi's much loved comedians takes to the stage. If you a huge comedy fan huge comedian, you can trust the globally renowned Cape Town venue to bring nothing but the best comedy programme, led by none other than South Africa's own much-loved comedian, Cape Town Comedy Club's founder and owner Kurt Schoonraad.  After all, the Mother City only dedicated comedy venue was recently voted as one of the ten best comedy clubs in the world by Traveller.com.
Address: Cape Town Comedy Club, The Pumphouse, Dock Rd, V & A Waterfront, Cape Town
Show time: 20h00
Cost / booking: Tickets are priced at R95 and includes the great tasting Naked Grouse cocktail 'The Naked Sour' on arrival. Limited early bird specials are available from any Computicket outlet or Shoprite, Checkers stores.