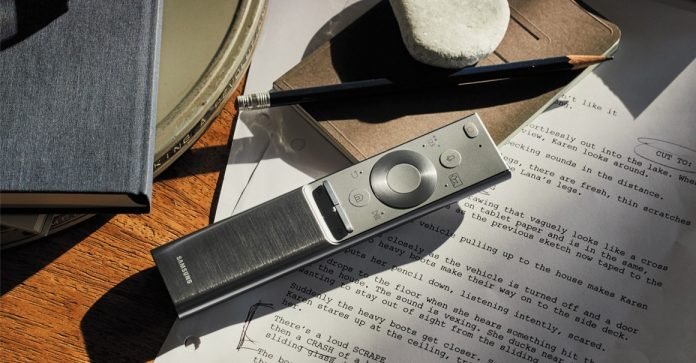 IN A world where our attachment to electronic devices shows no signs of slowing down – with tons of content available across various digital platforms at lightening speed – personalization of TV viewing experience is becoming more important.
And while there's no denying the huge role media multi-tasking played in driving the new way we watch TV – making things like switching channels, emailing, texting and video streaming seamless – it is the quality of video content viewed on the screen that has become the focus of point for tech giant, Samsung.
As it's the case with the company's award winning Q-Led TV line, no longer is the focus merely on using AI (Artificial Intelligence) to observe and learn from your viewing habits; for an example a screen pop up reminding you that your favourite chef is on DStv channel 135. Based on machine learning, the AI on the Q-Led TVs analyses the content and calculates where additional pixels are needed to sharpen the image. It then automatically upscale low-resolution images, allowing viewers to enjoy just about any movie or TV show in industry's first 8K resolution regardless of native resolution or method of transmission.
"As family entertainment continues to evolve along with modern viewing habits, we've focussed on the use of pioneering technology and AI to create unparalleled and personalised viewing experiences. The results are already astounding," says Reginald Nxumalo, director of consumer electronics at Samsung South Africa.
Before creating the pioneering Q-Led line of TVs, Samsung committed research into user behaviour and preferences to learn what consumers wanted. The conclusion was that consumers are utilizing more content than ever before but still want simplicity when it comes to accessing it. "With this in mind, simplicity, access and integration are clear design mandatories for Samsung," the company said in a statement.
Embracing disruptive innovation to stay relevant
The data collected has also led to Samsung improving and refining the Smart Hub, a slick menu bar across the bottom of the screen that offers one-click access to viewer's preferred content. It conveniently displays recently viewed programmes and recommendations, including that streamed TV episode some viewers often leave half way through without finishing watching it.
Onother notable improvements can be seen on the universal remote, making it possible to link up more devices to our TVs into a single, functional gadget. The One Remote Control is now configured to automatically read most cable and set-top boxes, games consoles and streaming devices – including Apple TV. It is also designed to read the vast majority of devices connected to the TV via HDMI ports.
These disruptive innovations and many others has landed the Korean tech company several global accolades, notably multiple CES 2018 Innovation Award recognitions for 30 of its new product innovations, including two Best of Innovations accolades.