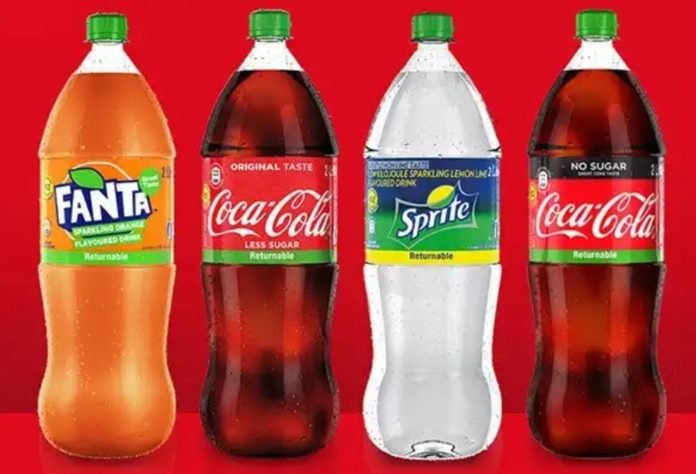 The new 2ℓ returnable bottle is made of polyethylene terephthalate (PET) plastic, and carry a new paper label, 'Returnable' appearing in green on the front of the bottle.
Forming part of the world's leading beverage brand's 3R packaging strategy to "reuse, reduce and recycle", not only will the move help consumers save money as they get to purchase a newly refilled bottle at a reduced price.
It also reduces the negative impacts processing of virgin material has on the environment.
"The launch of these returnable PET bottles is one way in which we are investing in innovative and more sustainable packaging," said Velaphi Ratshefola, managing director of CCBSA.
"The new returnable 2ℓ PET plastic bottle also supports The Coca-Cola Company's global commitments to address the world's waste problem."

Reusable at least 15 times before they could be recycled and turned into another PET plastic bottle, once a bottle is returned to Coca-Cola, it will go on a looped journey to be cleaned before its refilled.
When the bottle reaches the end of its 14 useable lifecycles, it will then be recycled and turned into another PET plastic bottle.
Coming just over a year after Coca-Cola announced in 2018 plans to help collect and recycle a bottle or can for every one it sells by 2030 successful, if successful the intiative will be rolled-out in the rest of the country later this year.
Retail price 
The recommended retail price for the 2L Coca-Cola Original Taste is R15, which excludes a R9 deposit.
Other brands such as Coca-Cola No Sugar, Sprite and Fanta, are also available in the new 2L returnable bottle at a recommended retail price of R12 excluding the R9 deposit.
*For brand focused South African news and heads-up on the great things your favourite lifestyle brands are doing to empower local communities, make sure to visit the Empower SA page daily!