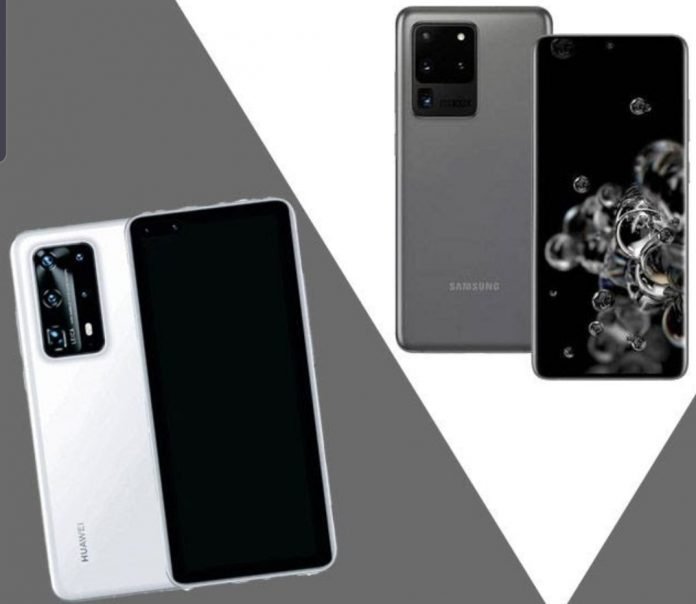 World's biggest smartphone brands – such as Samsung with the Galaxy S20 series, Apple with the iPhone 11 and now Huawei ahead of the P40 series launch in South Africa today – are continuing to push the boundaries on their camera zoom technology aside from its questionable value to consumers.
And while some tech experts argue that anything over a 10x hybrid zoom is nothing more than a gimmick, there's no reason not to believe that the advancement of AI (artificial intelligence) could render the impossible possible.
Thanks to the rapid rise of AI, the digital zoom of mobile phones may have a real breakthrough as far its use and the practical value it brings to consumers matters, even if it is 100x digital zoom as our key tech players has come to convince us.
In a recent exercise by digitaltrends.com which hoped to determine if Huawei – with the P40 Pro to be specific – would stay at the top of the heap when it comes to zoom cameras on a smartphone, the answer was a resounding yes.
Out of 8 categories, which compared a variety of features such as the zoom lenses (5x optical and 100x zoom), wide angle, low light and video capabilities, Huawei P40 Pro took a whopping six of them. The remaining two were draws.
Without implying that Samsung was a total loser, as most categories were very close, P40 Pro images, the article concluded, were more delicate and balanced than the S20 Ultra.

As to whether the 100x space zoom is something photography enthusiasts should take serious, the analysis (article) goes on to say: "It's also clear that anything over a 10x hybrid zoom is a gimmick, and not a mode anyone will use to seriously take photos to share or look at again. This is applicable to the P40 Pro's 50x zoom and the Galaxy S20 Ultra's 100x zoom."
P40 Pro vs S20 Ultra: Check these specs if not sure which to pick
While it's hard to say which phone is best since each has specific benefits, what is clear is that while the P40 Pro is certainly a must for mobile photography enthusiasts, Galaxy S20 Ultra does take rhe crown when it comes to overall flagship experience with long list of impressive specs.
This of course includes the 5000 mAh battery, which is around 19% more capacity than P40 Pro, as well as the 8K video capture. Add to that the IP68 water resistance rating for the S20, compared to IP53 for the P40.
Both the Huawei P40 Pro and Samsung Galaxy S20 run Android 10 and have a 5G modem to give tech heads the next generation of connectivity.
Given that Huawei P40 doesn't come with the Google Mobile Services following Trump blacklist and instead utilises its HMS (Huawei Mobile Service) alternative and AppGallery store, the Galaxy S20 appears to be a better option for majority of Android users who are familiar with Google's operating system.
P40 Pro vs S20 Ultra; Main Highlights
Launched Thursday, May 28, the Huawei P40 Pro comes in 8GB and 512GB storage units with black ceramic and white ceramic colour ranges.
Launched globally in February and March in South Africa, the Samsung Galaxy S20 Ultra comes in cosmic black and cosmic gray colour options and packs 12GB of RAM and 128GB of inbuilt storage. There are two more storage options; 256GB and 512GB.
While both smartphones offer dual-SIM support, the memory storage on P40 Pro+ cannot be expanded. The Galaxy S20 Ultra inbuilt storage on the other hand can be expanded via microSD card (up to 1TB).

Huawei P40 Pro+ spots a penta rear camera setup. It's equipped with a 40MP ultra-wide Cine lens with an f/1.8 aperture + a 50MP RYYB ultra vision wide lens with an f/1.9 aperture + an 8MP 10X optical super periscope telephoto lens + an 8MP 3X optical telephoto lens with an f/2.4 aperture + a ToF sensor.
Its camera system supports 10x optical zoom and 100x maximum digital zoom, with 32MP on the front + IR depth dual selfie shooter.
Samsung Galaxy S20 Ultra has a quad rear camera setup that packa a main 108MP f/1.8, 26mm wide-angle primary shooter, a Periscope 48 MP, f/3.6, 102mm telephoto sensor, a 12 MP, f/2.2, 13mm ultrawide and a Time of Flight camera for measuring distance and volume, as well as for object scanning.
Its camera's Space Zoom give you 10X Hybrid Optic Zoom, Super-Resolution Zoom up to 100X, plus a 40MP selfie camera.
Huawei offers a relatively smaller screen size of 6.58-inch with Quad HD+ (1,200×2,640 pixels) resolution and a 90Hz refresh rate.
In contrast, the Samsung Galaxy S20 Ultra spots a 6.9-inch Dynamic AMOLED 2X display with a resolution of 1,440×3,200 pixels.
While both smartphones offer dual-SIM support, the memory storage on P40 Pro+ cannot be expanded. The Galaxy S20 Ultra inbuilt storage on the other hand can be expanded via microSD card (up to 1TB).

Galaxy S20 has both the Snapdragon 865 and Exynos 990 chipsets, depending on the region.
The Huawei P40 sports the company's own Kirin 990 5G SoC.

P40 Pro vs S20 Ultra: Pricing and availability
At R19, 000 for the 128GB entry S20, and R21, 000 for S20+, while the S20 Ultra cost R27,000 Samsung Galaxy S20 series appears to be a go to for consumers looking for a reasonably sized and competitively priced on the nail flagship.
As androidauthority.com maintains, the Huawei P40 Pro Plus comes nearly close in that regard, although it comes with a R27,000 (512GB) hefty price tag, with the P40 Pro fetching R21, 000 (256GB) and R17, 000 for a standard 128GB unit.
For full specifications for Samsung S20 series, visit Samsung. Specs for Huawei's P20 Pro can be found here.
---
*For brand focused South African news and exclusive tech launch events, make sure to regularly visit the NOWinSA/Tech page!