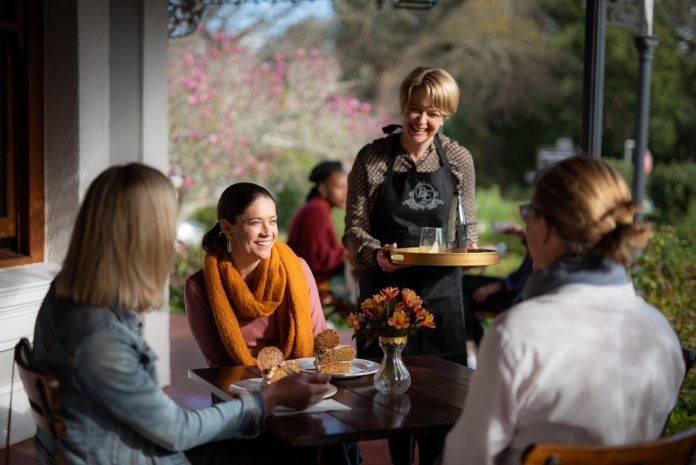 The new brand is the final step in a journey which began in 2019 to unify Stellenbosch tourism stakeholders under one umbrella – with the aim of driving the recovery of local tourism for the benefit of surrounding communities.
"As a strong community of tourism stakeholders, we have been able to roll out the first World Travel and Tourism Council (WTTC)-endorsed health and hygiene safety program, as well as a highly successful Support Stellenbosch campaign to reignite our town's economy," Visit Stellenbosch CEO Jeanneret Momberg said.
"The innovation that this tourism community has shown and its incredible spirit are both reflected in our new brand identity which we are proud to unveil today."
Visit Stellenbosch was created to centralise the operational functions and resources of Stellenbosch stakeholders in tourism, business, food, and wine, among other sectors.
Endorsed by the Stellenbosch Municipality, Stellenbosch University, Cape Winelands District municipality, and Wesgro, it goes a long in proving how meaningful collaborations can make a town stronger, inspite of the challenges presented by COVID to tourism.
Residents' participation, key to Visit Stellenbosch's success
As Momberg further explained, residents' participation is the key driver to the initiative's success. In true community spirit, she calls on residents to support local businesses, and in the process discover what the historical town of Stellenbosch has to offer, in times of COVID-19 and beyond.
As part of the campaign, a significant number of accommodation establishments have become part of the initiative, offering visitors 50% discount. These include the likes of De Hoek Manor, 5 Seasons Guesthouse, Evergreen Manor & Spa, Majeka House, Eendracht Hotel, Penelope's Guest House, Klein Akkerdraai Lodge, Rivierbos Guest House and the WTTC-endorsed City Lodge Hotel Group of hotels.
In addition, visitors can enjoy discounts on a range of experiences such as pairings, guided wine tours, spa treatments and e-bike rides, among others.
"It's very logical that we cannot invite people to Stellenbosch unless we can assure that we are a safe and responsible destinations so the linkage between the two is very close," she added.
The campaign was also a way to get businesses that are yet to implement their safety protocols – according to WTTC-endorsed 'Safe Travels' program – to do so before they can be allowed to participate in the Support Stellenbosch initiative.
To view some of Stellenbosch's finests restaurants and accommodation establishments participating, visit https://support.visitstellenbosch.org/.