As an award-winning (Mea Markets), solution-centred brand news platform, at NOWinSA we believe that empowered consumers make informed purchases that result in meaningful lives.
True to form, we've put together a snapshot (below) of some of our favorite lifestyle brands which continue to break the mold with their purpose-driven product offerings.
Brand: Nespresso
Latest project: Vertuo Next SA launch
Taking everyday coffee experience to a whole new level, Nespresso has been carbon neutral since 2017, and now the coffee giant has joined a cohort of 200 plus companies committing to net zero emissions by 2040, as part of The Climate Pledge collective.

The move was confirmed during the recent launch of the Vertuo Next machine in South Africa. What this simply means is that every cup of Nespresso coffee, be it for at-home or professional customers, will be carbon net zero, not by 2022 – as its previous carbon neutral pledge entailed – but in approximately 20 years from now.
As part of the launch, Nespresso also introduced a variety of blends, now available in coffee capsules made from 85% recycled aluminium, a first of its kind in the market. Likewise, customers can either bring their used capsules to one of Nespresso collection points, or drop them off at the nearest Nespresso store or waste collection center. Alternatively, they can fill their recycling bag with used capsules and give it to the post-person when they next deliver their order.
However, what also stood for us about the revolutionary Vertuo, which we were fortunate to receive for a review, is how it's able to whip up to five different cup sizes ranging from 40ml to 535ml. This certainly comes in handy for a passionate coffee drinker like myself, who loves to start the day off with a perfect cup of expresso or two, and at the most, three.
Standout feature: At the touch of a button, the intelligent Centrifusion™ technology automatically recognises the various coffee capsules being brewed – it allows up to 30 blends – and adjusts brewing parameters according to whatever your coffee style is to create a quality dark full-bodied coffee, topped with a silky and generous crema.
Brand: Ipanema
Latest project; Minnie Dlamini, new face of Ipanema SA's latest range  
In the advent of Covid-19 and other pressing social problems facing society today, more and more consumers are demanding products that provide meaningful and rewarding experiences (beyond a mere consumption), in particular those that solve their everyday day needs while doing good for humanity.
So if you are looking to take your ethical summer wardrobe a notch up this summer, look no further than the global fashion brand, Ipanema South Africa's latest scandals collection, which builds on the brand's eco-friendly credentials and the commitment to preserve the planet's and keep it healthy for generations to come.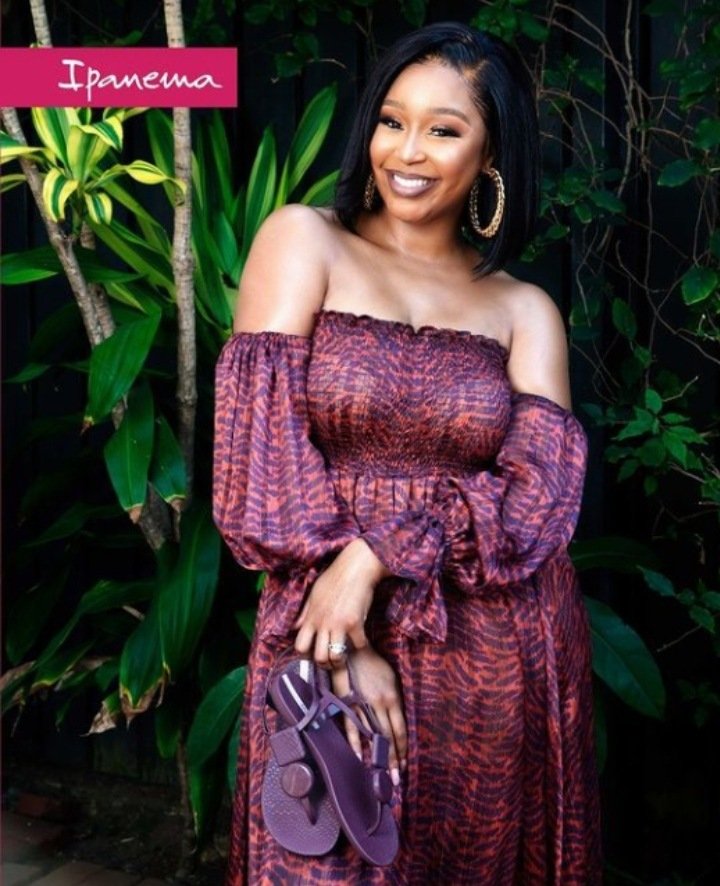 In a statement sent to NOWinSA announcing Ipanema South Africa's new partnership with television personality, Minnie Dlamini-Jones, as the face of their latest range, the company states that the sandals contain no less than 30% recycled material, and are 100% recyclable – meaning the material can be reused countless times.
Why we love them: Inspired by Brazilian beach culture, Ipanema is fun and chic, and the new collection consists of a variety of attractive styles with bright colours, perfect for strolling around the many pristine beaches South Africa is synonymous with. After all, much like Brazil, beach time is a must in Mzansi during summer, even if it's just to soak in the beach culture and observe the going-ons around you. And while at it, make sure you look as snazzy as ever not only in the funkiest and sexiest pair of sandals you can find in the market, but one that deeply cares about the environment.
Brand: Le Creuset
Latest project: SA Destination Mugs 
It's no rocket science to understand why Le Creuset cookware has remained so popular, nearly a century later; as countries around world strive to move towards a circular economy, where products are designed in a way that favours the environment – by way of minimising waste – the importance of product durability has become increasingly important, more so in post Covid-19 era, as we all are cooking more at home, and looking for high-quality products to do so.

No wonder the company has reportedly recorded double-digit growth over the last 15 years, with online sales said to have risen even more than expected during the pandemic, which in turn helped offset the damage that was brought by the closure of many of the company's stores worldwide due to Covid-19.


Recognised the world over for a premium quality range of enamelled cast iron, precisely the original Dutch oven in orange color, Le Creuset has become known over the years for their ability to embrace the latest of trends, and notably the unique color ranges differing from country to country.
As it's the case with the US, where it recently sold different versions of the trademark orange casseroles – carrying the logos of some Major League Baseball teams – the company has just launched in South Africa, a range of each 350ml stoneware mugs featuring an appliqué from across the country's three main cities (Durban, Cape Town and Johannesburg), along with iconic symbols from each locale.
Why we love them: Whether given as a gift or added to your already existing Le Creuset collection, the mugs are – as the company best puts it – a fun way to experience a country "full of delicious possibilities", without having to leave your home.
True to Le Creuset's high standard of quality and sustainable manufacturing method (the cookware is made of 85% recycled iron and steel), the limited-edition mugs are crafted from premium stoneware to keep contents warm or cold. If you're a long-time fan of Le Creuset as we are, you'll be glad to know that the mugs bare not only the brand's signature three rings, which sets them apart right away, but that the vibrant glaze is resistant to stains and dishwasher-safe, ensuring they last as long as possible.