After a continent-wide search spanning 27 African countries and 292 participants, Federal University of Technology Akure (FUTA) lecturer Dr Gideon Idowue emerged as the third recipient of the annual Jennifer Ward Oppenheimer (JWO) research grant of US$150,000 (R2 290 327).
The highly anticipated 2021 grant was handed over during an intimate ceremony in Johannesburg attended by local media, as well as representatives from the Oppenheimer Generations Philanthropies and Oppenheimer Generations Research and Conservation.
Established three years ago, the grant is inspired by the late Jennifer Ward Oppenheimer's lifelong vision of seeing research at the forefront of developing solutions for conserving, enhancing and bettering understanding of our environment for generations to come. It essentially encourages practical action to implement innovative solutions at local, regional, and national scale for the benefit of African communities.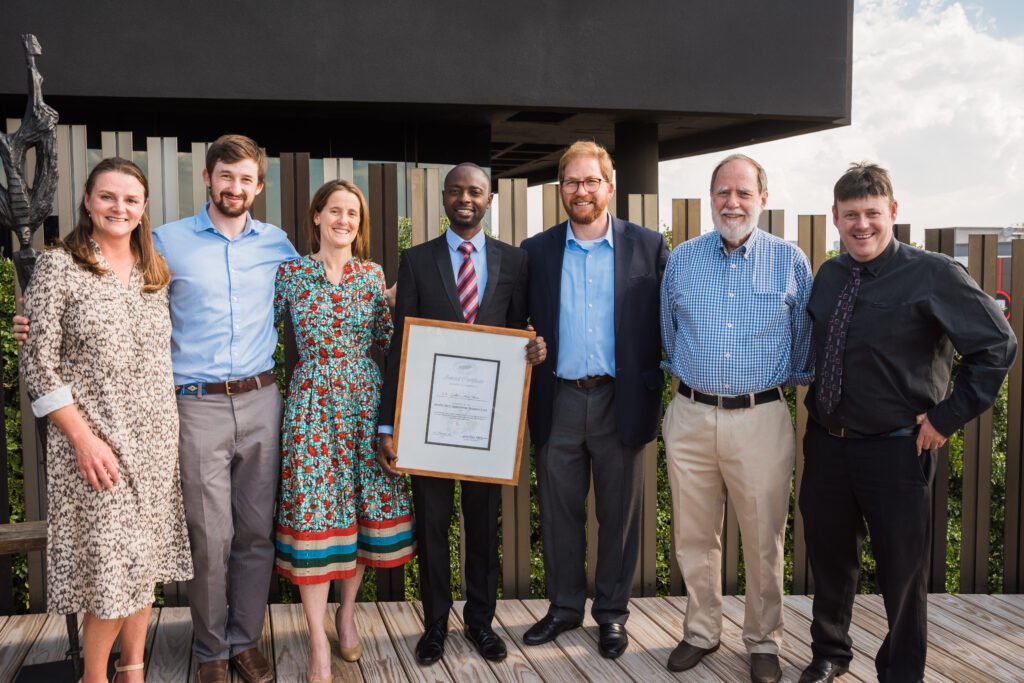 A look into Jennifer Ward Oppenheimer 2021 research grant winner
Dr Gideon Idowu's research explores how, through poorly enforced environmental laws, Africa contributes significantly to global marine plastic pollution, as well as the contamination of its own freshwater bodies, upon which many rural populations depend for drinking water.
The impacts of plastic pollution are huge, as such the research exposes animals and humans to microplastics and plastic-derived endocrine-disrupting chemicals which can affect reproductive systems and metabolism.
Consequently, Idowu will lead a group of scientists from 11 African countries looking to gain the understanding of the impacts of microplastic pollution on human health and the loss of aquatic biodiversity, ultimately helping inform policy and attitudinal changes across the African continent for generations to come.
"We are excited about Dr. Idowu's research and look forward to supporting him throughout the duration of the grant. This is an annual award, and we endevour to continue to look for leading scientists who are solving the continents most challenging problems," said Bridget Fury, head of Oppenheimer Generations Philanthropies and chair of the JWO Grant expert panel.
---
*For more courageous stories on what corporate companies across the African continent are doing to empower communities, visit the NOWinSA/EmpowerSA page regularly!