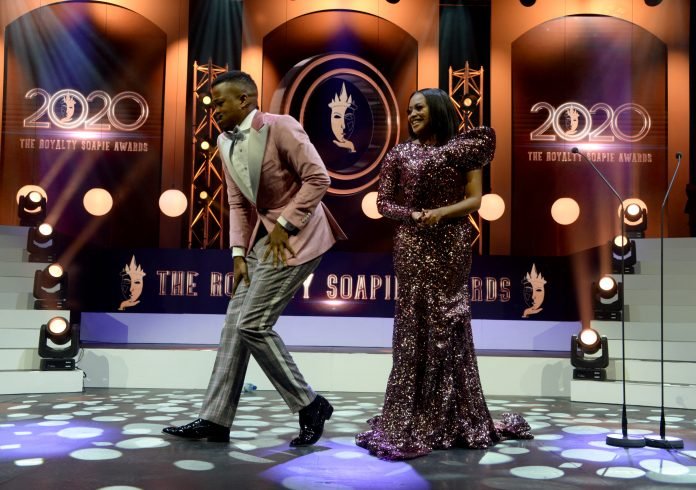 The road towards the much-anticipated 5th Royalty Soapie Awards has officially begun with an open call for entry for all local talent in storytelling.
This year's ceremony broadcast, taking place on Saturday, October 2 at 8pm on SABC 1, will see the Royalty Soapie Awards celebrates a momentous 5th year milestone of showcasing not only South Africa's acting talent and local television storytelling at its best, but most importantly highlighting the importance of storytelling as an essential part of our everyday lives.
With over 25 million viewers daily, our local daily TV dramas display the human condition with style and depth, capturing our unique way of life through breathtaking scenes and incredible dialogue.
Nothing has painted a better picture of the importance of storytelling to society than 2020 overall winner Gomora, which tells the story of two families, one of a man who has made his riches and success by illegal means from a bank he owns, the other of a well-respected man in the community that struggles to make ends meet.
The Mzansi Magic drama series was declared South Africa's most popular soapie during the 2020 Royalty Soapie Awards ceremony.
5th Royalty Soapie Awards; category groups
Now a call for entries for submissions from creative, technical, and acting has officially opened, starting Tuesday, June 29 until July 29, 2021. There are 6 category groups in total, broken down as follows:
Technical Categories
Outstanding Art Direction
Outstanding Directing Team
Outstanding Editing Team
Outstanding Lighting Direction
Outstanding Casting
Outstanding Cinematography
Outstanding Sound Mixing and Editing
Creative Categories
Outstanding Makeup and Hairstyling
Outstanding Writing Team
Outstanding Wardrobe
Lead Roles
Outstanding Lead Actor
Outstanding Lead Actress
Outstanding Male Villain
Outstanding Female Villain
Outstanding Daily TV Drama
Supporting Roles
Outstanding Supporting Actor
Outstanding Supporting Actress
Outstanding Onscreen Couple
Outstanding Newcomer
Outstanding Young Performer
Special Categories
Lifetime Achievement Awards
Background Actor Recognition Award
Social Cohesion Recognition Award
Viewers' Choice Public Vote Categories
Most Popular Show
Viewers' Choice: Best Actress
Viewers' Choice: Best Actor
For more information, visit www.royaltysa.com.