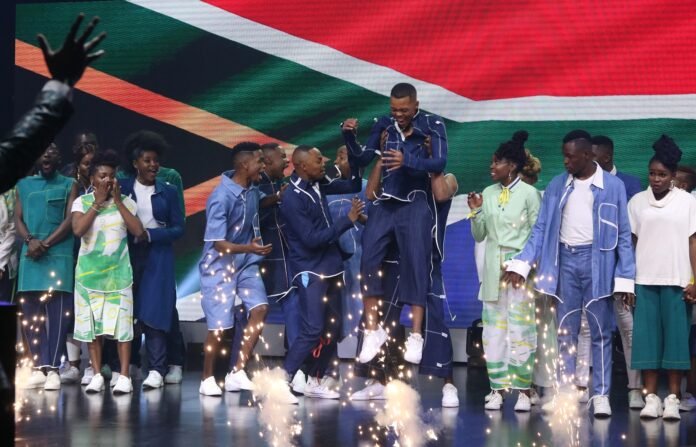 After securing 5 Golden Voice wins for best performance throughout the season, Hush SA has come out as the overall winner of the sensational pan-African singing competition.
'Old Mutual Amazing Voices' season 2 finale played out during a multi-country simulcast on Sunday on Mzansi Magic and Mzansi Wethu in South Africa, Africa Magic (Nigeria), Maisha Magic (Kenya), Zambezi Magic (Zimbabwe) and Akwaaba (Ghana).
The group has taken their first steps towards stardom and are poised to make a huge impact not only on home soil, but on global stages.
The all-male 6-member gospel group formed as a brotherhood of childhood friends spanning over 10-year period.
The group compromises Tsholofelo Ntuli, Phumlani Tshabalala, Sinethemba Magubane, Zamokuhle Nkosi, Thamsanqa Mthabela, Nicholas Malimba, and hail from Johannesburg, South Africa.
Hush SA entered the second season of Old Mutual Amazing Voices competition, forming part of 546 initial online video entries from Nigeria, Ghana, Kenya, Zimbabwe, and South Africa, all of whom have achieved their fair share of stardom.
Little did they know that their initial entry would see them beginning a long and rewarding process that would end in Johannesburg in June this year, with an ultimate victory in Africa's premier acapella event.
At the same time, they were awarded – along with 9 other competing acapellas – with the benefits of learning the skills and gaining the important insights needed for groups to succeed in the challenging world of music.
About the challenging yet extraordinarily rewarding journey, head of brand at Old Mutual, Thobile Tshabalala, had thus to say: "Our purpose at Old Mutual is to champion mutually positive futures across all the African markets in which we operate. This competition enables us to connect with Africans through the universal language of music and demonstrate that with the right financial partner, anyone can do great things and become their exceptional best. We have seen exactly this with the winners of Season 2 of Amazing voices and congratulate Hush SA for their well-earned success."
For exciting behind-the-scenes footage and exclusive content, visit oldmutual.co.za/amazingvoices.