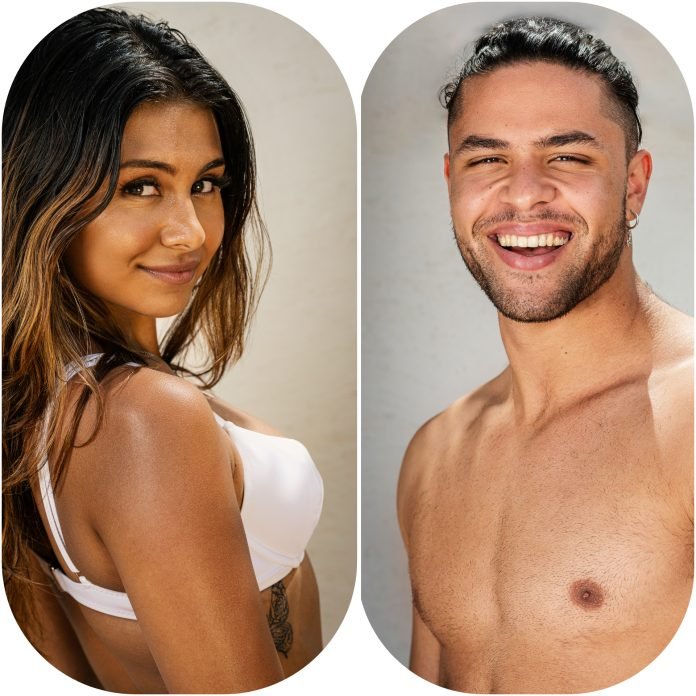 20-year-old energetic sales assistant, Jelena Vukajlovic, from Cape Town, says she is very grateful for her Love Island SA experience.
"I am feeling good about the decision because I honestly wasn't finding any connections and didn't want to waste my, nor anyone else's time. At the end of the day everything happens for a reason. I got the opportunity to get out of my comfort zone and live in the moment while also experiencing excitement and challenges on the show," she shared.
Fellow Islander, Jayme Thompson (25), has no regrets either about his stay in the villa. "I'm happy to have had the opportunity. Honestly speaking I don't believe my romantic coķnnection was in the villa, therefore I'm not disappointed with the outcome," he said.
The East London-based auctioneer was on a quest to find love but insists he will walk away with some great friendships made. "I was closest to Josh and we became brothers. He really is a genuine person and I wish the best for him in the show and I hope he finds love. Jelena and I are also spending some time together and perfecting my dance moves."
What people say; Love Island SA Twitter reaction
Twitter was abuzz with the news of Jelena and Jayme's departure from last night's episode.
"It's because Jayme called Summer average that's why he's gone so early lol," confessed one fan. Another shared: "Jelena was underrated, what a bombshell indeed. Love you girl!! So much respect for you."
Another fan was sad to see both of her favourites leave the villa so soon. "They really did them dirty shame.


Recap of the week

Other than Jelena and Jayme's departure, it was another rather intense week inside the Love Island SA villa.
Millie's heart was broken when Xavier decided to find love with new Bombshell, Mischka. This led to some of the girls bad mouthing Mischka and Xavier, after the new couple showed off intentional displays of affection towards each other.
We saw a new round of recoupling shake things up in the villa – leaving behind the notion that the boys and girls were only competing on "Friendship Island". The new couples formed this week include: Thiala and Chris, Tania and Josh, Millie choosing Asad and Summer choosing Ian.
On the other hand, Thimna and Libho have not only opted remain together but are turning put to among viewers' favourites and as one Twitter fan saying "they are beautiful and always give us beautiful moments to cherish".
If that's not all, the episode also saw the addition of a new Bombshell in the house: Cape Town-based performing artist, Ross Marshall. The 20-year-old, who was born in Pretoria, made quick moves in asking Thiala out on a date outside of the villa before the two shared a steamy kiss.
Which girls will they target for their shot at love? Which couple will break up as a result of the new boys in the villa?
To find out, stay tuned to M-Net (DStv 101), from Monday to Fridays at 9:30 pm and un-seen bits on Sunday's after the Blockbuster movie. Viewers can also have their say by joining the live polls and voting rounds during the episodes. To cast your vote, simply click here.