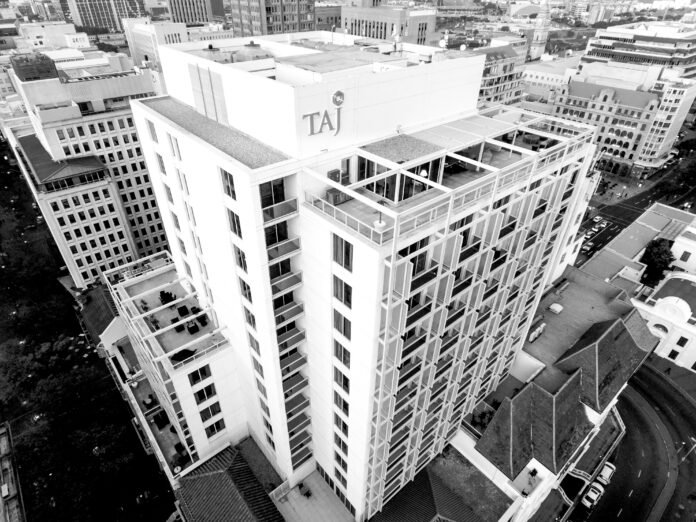 Amid increasing travel optimism across the South African hospitality industry, the folks at Taj Cape Town are ready to welcome enthusiastic holidaymakers this festive season. 
The hotel's management and dedicated staffers are pulling all the stops to ensure customers and guests feel safe and have a memorable stay – from ensuring strick COVID-19 safety protocols are in place, to upskilling the workforce to meet the surge hotel booking demand, you name it.
"TAJ Cape Town has emerged with improved vigour from the effects of the global pandemic as the team's agility and adaptability to changing hospitality trends have been key driving factors enabling us to tide over the unprecedented business scenario of the recent past," says Mark Wernich, Cluster General Manager Taj Cape Town and Taj Pamodzi, Lusaka.
With both the UK and US having recently removed travel restrictions for vaccinated South Africans, the outlook for the 2021 holiday season is no doubt growing increasingly positive. It is for this reason that the hotel is leaving no stone unturned when it comes to ensuring paramount safety for its guests.
As such, all staff members at Taj Cape Town have been vaccinated, it's no wonder that the facility was among the first hotels and resorts in the world to recently earn the Sharecare 'Verified' with Forbes Travel Guide badge, covering everything from hygiene to disinfection to guests experience, and health safety communication.
As for the foodies at heart, they can rest assured that they will have their appetite and dietary needs fully satisfied as the hotel has added more culinary delights headlined by the internationally acclaimed Bombay Brasserie, famed for its eclectic Indian cuisine.
Alternatively guests can enjoy scrumptious delights, anytime of the day at Mint with its innovative all day dining menu, better served with the carefully selected wines, bubbles and out-of-the-box cocktail menu. So go ahead, book your spot!