It's only been 120 hours. Not the usual response time, however we decided to do this differently. You see the norm is to review a devise after a few weeks, a month or somewhere in between if not longer.
Well, let's be honest your device, in a matter of few months won't be the as it was when you first unboxed it. You'll probably would have picked up a few dents, scratches and hairline cracks on the screen. You'd also probably be considering your next model based on the performance of your current device.
So I'm giving you the five fun things I personally love about the Samsung S21 FE 5G within the 120 hours I've had it in my possession.
Now, I'm not going to get into the nitty gritty of the specs because let's be honest, to the average user it's a foreign language. So for the most part, this review will be based purely on user (mine) experience. For our first, indepth look at the specs, click here.
The Device
Let's start with the device feel itself. What you will be looking at directly is a 6.2-inch screen. But that's not just any screen, that's Gorilla Glas Victus, which Samsung claima is their toughest screen ever used for their smartphones. How true is that? I'm not one to tempt fat, but few occasions I forgot it was in my lap, and stood up. We all know what our phones sounds like when they hit a hard surface, right! Likewise, I expected some concerning degree of damage, but thankfully the Gorilla Glass Victus really lived up to its claim
What I also love is Samsung kept it simple. The back cover is made of plastic with a beautiful matte finish. So if you drop your phone on its backside, you never have to worry about it looking like a cracked mirror and having to fork out big bucks to restore your device.
Screen Display
The screen is extremely responsive, I can bore you with listing the specs in this regard, or I simply tell you that this is a marvel to operate and look at. The maximum 120Hz refresh rate makes for smooth user experience. So this is definitely the device you need when typing up a work document, or watching the latest Spiderman movie.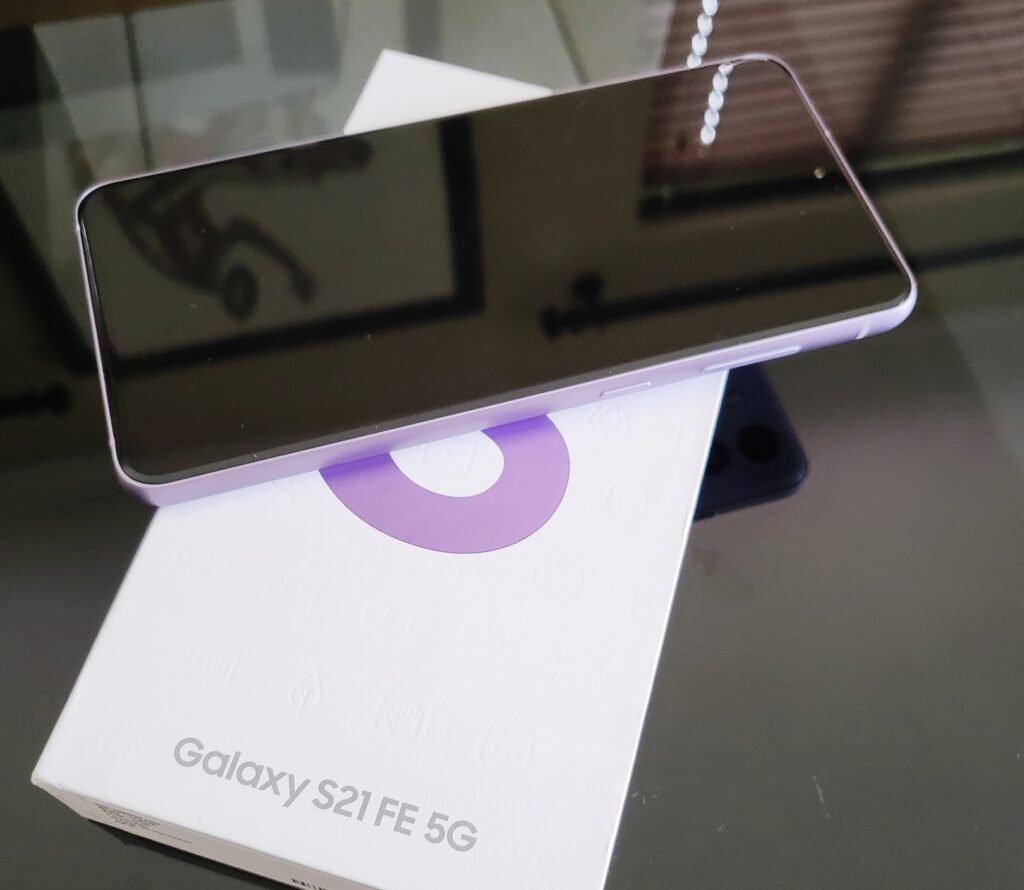 Battery Life
Admittedly, battery life deteriorates over time so it wouldn't be fair to judge the battery performance say six months from now. I find myself charging it once a day of light usage, and up to twice a day with heavy usage but that usually happens in the late afternoon after a full day use.
Camera
I'm a long time Samsung user and I can fully appreciate how far their cameras have come. I'm glad I never gave up on it regardless of the endless jokes and memes thrown around.
Samsung camera hasn't always been wo much of a fan favorite in the beginning, but over the years tje Korean tech giant has bullied its way into the club. This camera in particular is crispier than a potato chip straight out of the bag. The details are almost insane. Take for example, the 32mp Selfie camera, you can literally see the pores on your skin with your arm fully stretched out.
The rear camera – 12MP ultrawide & angle camera and a 8mp telephoto camera – gives you crispy sunset pictures and clear cityscapes.
Pricing
Reasonably prized, at R15 000 or less I must say a great deal of thought has gone into the making of this device. The plastic back panel that protects and preserves the phone, along with the much stronger Gorilla Glass Victus screen, you have no reason to doubt that Samsung really thought long and hard about what they wanted the potential customer to see to win them over.
Conclusion
We understand that 120 hours isn't enough time to knitpick all the things you may or may not like. However Samsung has created a meaningful device for its intended audience, this elminating that many deemed useless in the process.
Looking at the above mentioned takeaways, at NOWinSA, we understand the fanfare about the Samsung S21 FE 5G. Without a doubt, there's a great degree of security that comes with owning this strong unit; the battery is reliable , the camera will take crystal clear photos to preserve some of your most cherished moments, ensuring they are a marvel to look back at.