To celebrate its one-year anniversary since shaking up the beauty industry with the launch of the groundbreaking cosmetic line with a focus on inclusivity in 8 African countries in May 2022, Fenty Beauty and Fenty Skin threw a mother of all beauty parties by bringing together more than 150 of South Africa's top influencers, rising social stars and celebrities, who pulled out all stops fashion-wise to ensure this a party to remember.
Fenty Beauty (and Fenty Skin), a makeup and skincare brand founded by Rihanna, was founded in 2017 with one goal in mind; ensuring that everyone feel beautiful and recognised, no matter their race, ethnicity, culture or personal style.
It has since become the most buzzworthy makeup up brand in South Africa to offer a foundation in an extensive array of skin tones. Despite its brief existence, that this approach resonated well not only with people of colour who felt that their makeup needs were unmet, but industry experts alike wasn't something hard to see; there are numbers too for the local market to prove that it's is growing in leaps and bounds in the motherland. "We are number one social brand in terms of impressions in South Africa, with the highest number of influencers and the highest number of posts," Nokwanda Zungu, Fenty (South Africa) marketing manager said while addressing the crowd on the day.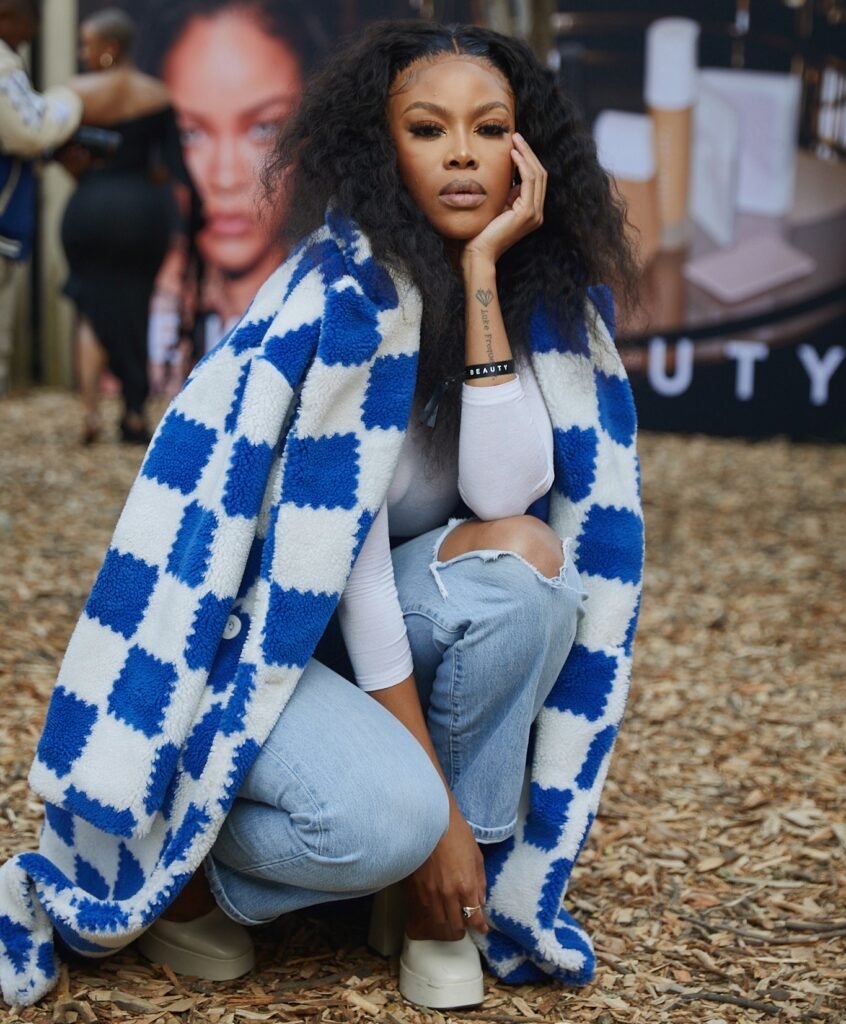 True to form, the party proved once again that Fenty is indeed savvy when it comes to effectively leveraging the often illusive influencer voice by bringing together some of Mzansi's biggest beauty and fashion influencers in one place – from the cream of the crop Mihlali Ndamase to the ever stylish K Naomi, the and the oh-so stunning Lootluv – who all made sure they bring their fashion A-game forward in trendy ensembles.
Discovering Fenty's radiant universe
A purpose led brand, Fenty Beauty was first launched with 40 radiant shades of foundation and today it boasts no less than 50, which were available on the day, along with the brand's best sellers and newest launches.
Guests were treated to an incredible afternoon of product discovery from all of its three offerings: Fenty Beauty, Fenty Skin, and Fenty Fragrance. This includes Fenty Beauty's most iconic product, Pro Filt'r Soft Matte Foundation.
In the Fenty Skin lounge, guests were able to test and feel the rich texture of the vegan, cruelty-free skincare range, including the new Fenty Skin Cherry Dub face and body scrub.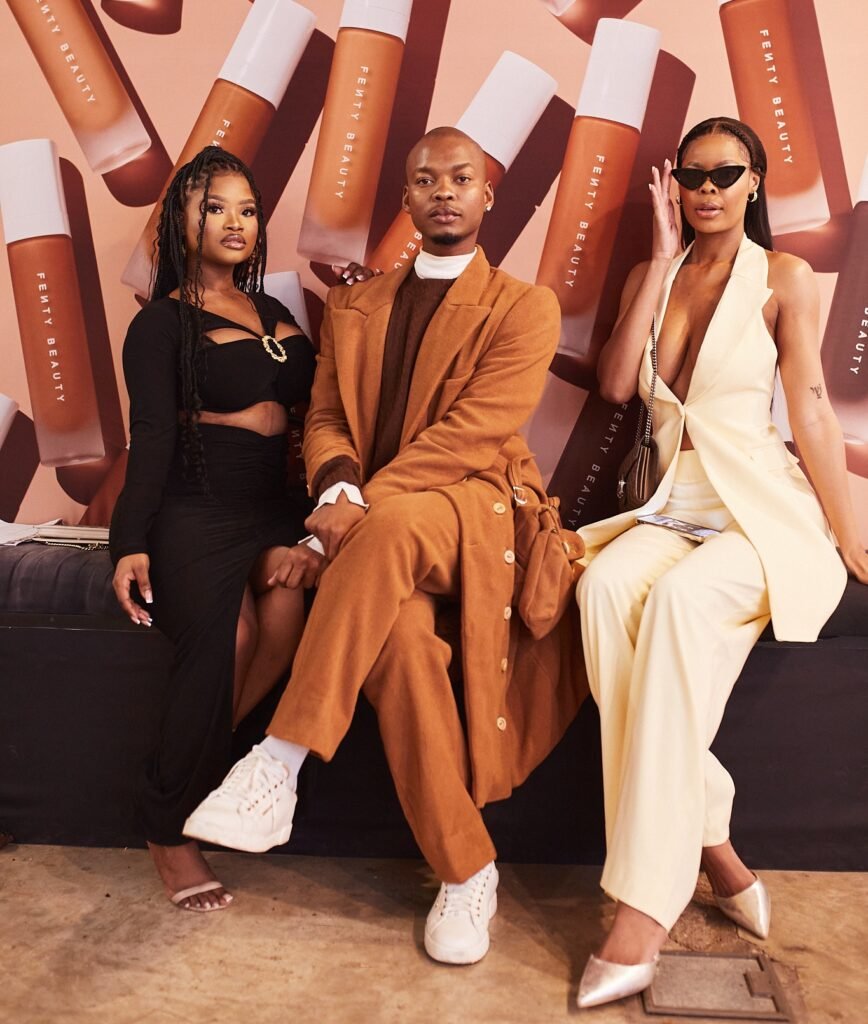 "Fenty Beauty redefines the rules with light-as-air formulas that love to be layered, in a global line -up of shades designed for all. The complexion-focused product assortment was developed to work together and provide everyone with Rihanna's real-life method for killer radiance, the Fenty Face," the company said in a statement.