THINGS ARE shaping up well as far as South Africa's readiness to the trappings of the Fourth Industrial Revolution (4IR) goes.
This became evident this week as a team of students from the Durban University of Technology (DUT) were crowned the 2019 Enactus national champions and are now headed to the Silicon Valley, the global center for high tech in September. 
As multitudes of university students gathered over two days to unpack their business ideas, the role that MTN continues to play in preparing tomorrow's workforce for the 4IR – in line with their Sustainable Development Goals – cannot go unnoticed, as this was the case this past Tuesday as DUT beat 15 national teams to be crowned Enactus national champions.
They will advance to represent the country at the Enactus World Cup 2019 in Silicon Valley, San Jose, California from September 16 to 28, 2019.
In a move that solidifies the country's position as one of the big economies which fares well for 4IR-readiness according to the Economist Intelligence Unit 2018 report which places South Africa at number 38 out of 82 companies, DUT is poised to compete with a total of 36 global countries, including the US, Japan, Singapore and Germany.
The DUT team, from both Durban and Midlands campuses, returns as the defending champion from the 2018 edition of Enactus, which saw them put into action an impressive soap recycling idea.
This year their presentation looked at an agribusiness, with a theme focused on recycling, reusing and re-purposing that the team carried over from 2018.
The team built greenhouses using recycled plastic bottles in a project aimed at empowering rural farmers, while safeguarding biodiversity and natural resources – in line with the 2030 Agenda for Sustainable Development.
Each of the 16 participating teams was assessed on their effectiveness in conducting a thorough needs assessment with the target audience, using entrepreneurial action and innovation, while measuring and reporting direct and indirect outcomes.
Nurturing entrepreneurship – MTN Foundation
As a company that believe in harnessing the power of technologies to foster entrepreneurship, particularly among young people, MTN – through the MTN Foundation – sponsored both the overall winners of the Enactus National Championship, as well as the Action Leader panel discussion, themed "scaling inclusive innovation across the African continent".
Kusile Mtunzi-Hairwadzi, general manager of MTN SA Foundation said they are "pleased to be part of "this initiative that cultivates and nurtures entrepreneurship".
He added: "South Africa is facing a number of socioeconomic challenges and initiatives such as the Enactus National Competitions give us an opportunity to tap into the abundant talent the country has to develop solutions that will drive economic growth, create job opportunities and take the country to the next level."
According to Statistics SA 2019 figures, young people aged 15 to 24 years are the most vulnerable in South Africa, with unemployment rate in this age group sitting at a whopping 55,2%.
"By nurturing the entrepreneurial flair in this population group, we believe that we will be laying the solid foundations for the future of this country and giving young people the leg up to emulate other young trail blazers who have gone on to build global conglomerates," adds Mtunzi-Hairwadzi.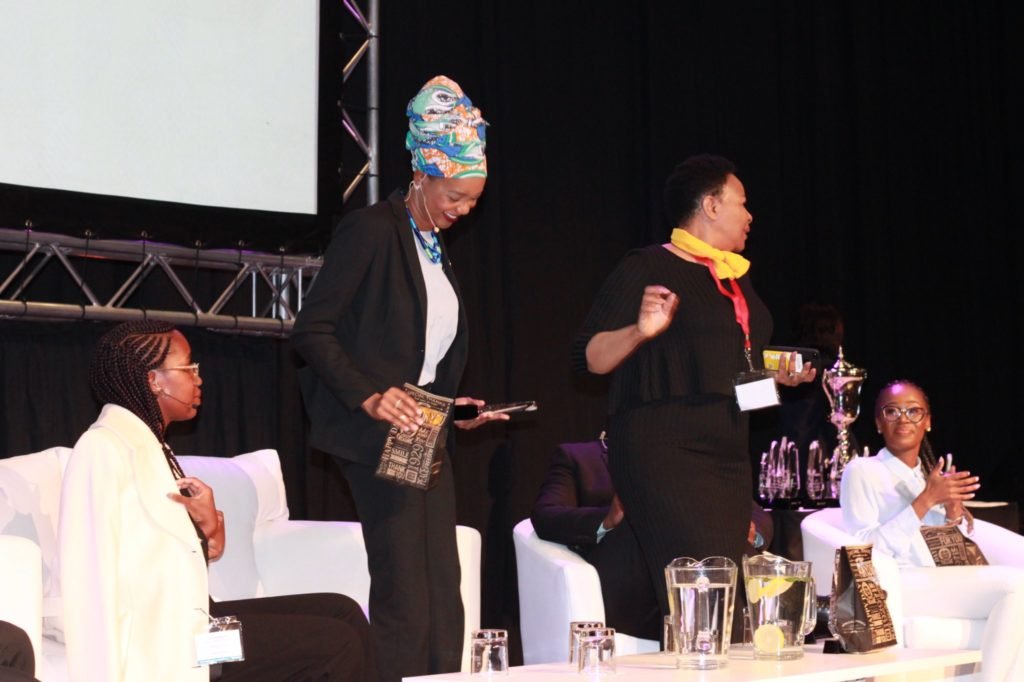 About Enactus World Cup
Every year a select group of students from around the world meet in front of prestigious group of international business leaders to present the results of their community outreach projects that address socio-economic challenges facing the world today.
The teams are selected through a written annual report and live audio visual presentations. They are then evaluated based on how successful they are at using business concepts to improve the quality of life and standard of living for their surrounding communities.
Over the course of three days – September 16 to 18 – competing teams will be divided among eight opening round leagues, with about five teams each. From here two teams from each league advance to the semi-final round with four teams winning a spot in the final round of competition. The best team from the foursome will be declared the title winner of Enactus World Cup Champion.
*For the latest brand focused South African news, make sure to visit NOWinSA daily!