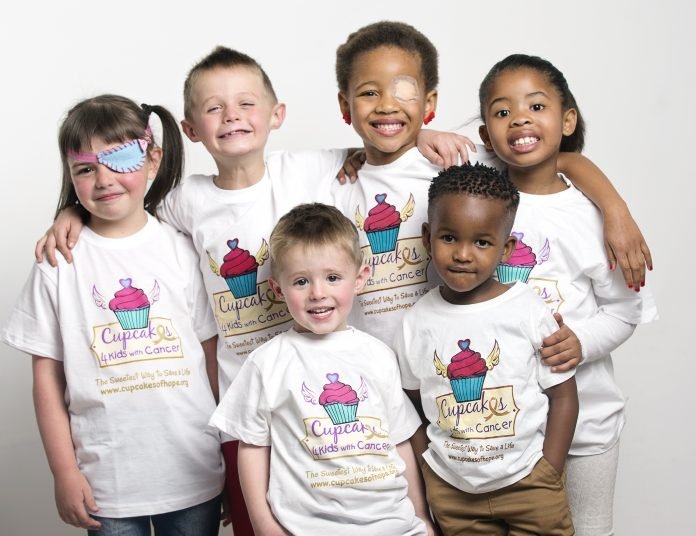 The Cupcakes of Hope raises over R2 million every year through initiatives such as the #BakeAdifference fundraiser, to help with the monthly costs associated with the medical treatment of over of over 100 families affected by childhood cancer.
As one of South Africa's most successful childhood cancer care and support chatities whose income and services has been particularly hit by COVID-19 lockdown, since it first came into effect first on March 26, the organiastion needs your help now more than ever.
"With the risks associated with this pandemic, and having been personally affected by the devastating consequence of COVID-19, we have made the decision to continue our #BakeAdifference our campaign digitally," said Sandy Cipriano, founder of Cupcakes of Hope.
Traditionally, malls across the country have assisted in raising funds by offering Cupcake Angels space to sell their cupcakes to mall visitors. This year, the malls have continued to pledge their support via the organiastion's website.
Virtual cupcake donations can be made by choosing from a Vanilla (R25), Strawberry (R50), Chocolate (R100), Caramel (R500) or Fantasy (R1000) Cupcake, or by 'customising' your own virtual cupcake amount.
"We are also encouraging our Cupcake Angels who have been such incredible supporters of this cause to continue making their 24 cupcakes and selling them to friends, families, or even setting up a pop-up in their garden or driveway and selling to neighbours in communities in the month of September," added Cipriano.
Cupcakes of Hope is a non-profit and organisation, dedicated to raising funds to assist not only the financial, and emotional needs of young cancer warriors and their families fighting the disease. Its aim is also to help drive awareness about early cancer detection in children, through the love of baking.