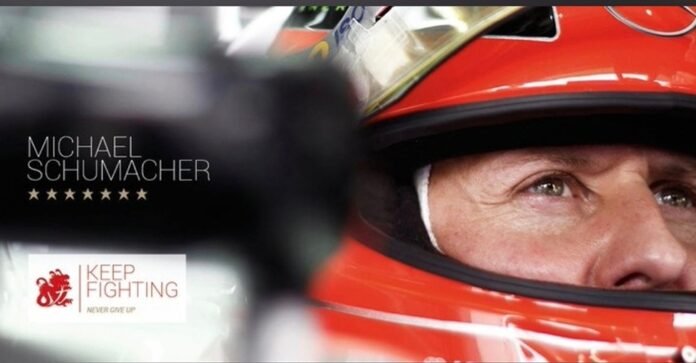 The following exciting new shows awaits viewers on Netflix this September:
Blood & Water: Season 2 – Netflix Series 9/24/2021
Likewise, Season 2 of the Cape Town-set series picks up right where we left off as viewers hope to get all the answers they have been waiting for and more. If you thought the series couldn't get away with adding more drama, you are sorely mistaken, as the case of Puleng's missing sister becomes the tip of an iceberg that runs deep.
Sex Education: Season 3 – Netflix Series 9/17/2021
On Monday, August 23, Netflix shared on Twitter a series of flower-themed portraits of our favourite Moordale students and staff, giving viewers a sneak-peek at Dr. Jean Milburn (Gillian Anderson), who is pregnant in the new season.
The promo also introduces new character Cal Bowman (as seen below), played by rising Minneapolis musician Dua Saleh, who portrays a character named Cal, a nonbinary student at the fictional Moordale Secondary school, in a recurring role.
Pose: Season 3 – Netflix Series 9/23/2021
While New York witnesses the evolution of the ball culture and the rise of the Trump-era, an LGBTQ ball fixture, Blanca, starts her own house and turns mother to a gifted dancer and a sex worker.
Turning Point: 9/11 and the War on Terror – Netflix Documentary 9/1/2021
The new five-part documentary series timed to the 20th anniversary of the attacks of September 11 documents the 9/11 terrorist attacks, from al-Qaida's roots in the 1980s to America's forceful response, both at home and abroad.
The unflinching series features a wide range of interviews including officials with former CIA members and U.S. military veterans as well as Afghanistan National Army soldiers, Taliban commanders, members of the Afghan government, Afghan warlords, and civilians – many who had never spoken on camera until now.
Lucifer: The Final Season -Netflix Series 9/10/2021
Netflix recently unveiled the latest glimpse at the series' sixth and final season. The trailer sees Lucifer (played by Tom Ellis) preparing to assume his place as God. But even when the promises of heaven await him, he has some unfinished business to attend to, including a new foe intent on destroying him and taking his place in power.
Plus, Chloe prepares to give up detective work, Amenadiel joins the LAPD, and more.
The World's Most Amazing Vacation Rentals: Season 2 -Netflix Series 9/14/2021
Travelers Megan Batoon, Jo Franco and Luis D. Ortiz discover more enchanting vacation properties for every budget and dish out tips for perfect stays.
Coming right on time when more holidaymakers worldwide are feeling optimistic about traveling – as nations better handle the risks of the pandemic – this feel good series follows hot on the heels of S1 runway success in June, (2021), which claimed the number five spot on Netflix's list of most-watched shows.
Schumacher – Netflix Documentary 9/15/2021
Seven-time Formula One world champion Michael Schumacher is the subject of this insightful five-part Netflix documentary. As the only family approved film, 'Schumacher' retraces the life and career of the German driver, now 52, whose health condition – following a serious skiing accident in 2013, leading to a severe brain damage – has remained a closely guarded secret.
Revealed on 30 years to the day that Schumacher made his Formula 1 debut at the 1991 Belgian Grand Prix, the must-see the docu-film promises unseen archive material that explores the many facets that made and define this complex athlete.
The Circle: Season 3 – Netflix Series, 9/08/20121
Netflix has renewed The Circle for a third season, with the four-part series dropping new episodes each week throughout September (date to be confirmed).
Michelle Buteau returns as the host for S3, which will see eight new contestants attempt to flirt, befriend and schmooze their way to $100,000 on the show's unique social media platform, playing either as themselves or as a catfish.
Brooklyn Nine-Nine: Season 7 – 9/1/2021
The smash-hit police sitcom, 'Brooklyn Nine-Nine' is back with Season 7 in full swing this September on Netflix, with Jake and Amy trying for a baby, while the eccentric commanding officer Ray Holt struggles with his recent demotion and yet another Halloween heist.
The Bold Type: Season 4 – 9/1/2021
Putting together a magazine is not an easy task, requiring a lot of teamwork to finish the job and get the publication on newsstand shelves. That's why the staffers responsible for producing global women's magazine Scarlet lean on one another as they try to find their own voices. While working together to publish each issue of the periodical, they struggle to find their identities, manage friendships and find love. The drama series is inspired by the life of longtime magazine editor and executive Joanna Coles, who serves as an executive producer.