A month with Samsung's latest flagship has proven that the Galaxy S23 series is on par with what you'd expect from a premium phone in 2023. True to form, the Samsung S23 Plus and its fancier older sister, the S23 Ultra (which packs Samsung's first ever 200MP main camera) is not only notably larger than its predecessor, but is more efficient in every way possible; from improved camera, efficient display and overall better specs, with the battery lasting 20 percent longer.
While the S22 series was generally a phenomenal lineup, many users would know that it wasn't without flaws. Take for an example, how the device would overheat on certain occasion, even without heavy use.
However, we've had the green version of the S22+ for a month now, and we glad to say it performed admirably well without the underlying overheating issue cropping up. Well at least not for now. Plus we also recently learnt that there's a feature called 'Pause USB Power Delivery – found in Samsung's Game Booster Menu – which helps prevent overheating during your mobile gaming sessions. (Read more about it here).
But there's more! Below is a look at more top features that stood out for us.
Firm Feel
Depending on your taste, you'll certainly love it if you're a fan of large devices. It's light at 196g, and though it weighs the same as its predecessor, this newer model is 0.4mm wider and taller. All thanks to its thicker 6.6-inch form factor, it feels present in your palm, confidently so. And after a month of usage, it doesn't feel like a mini sun in my hand as did the S22.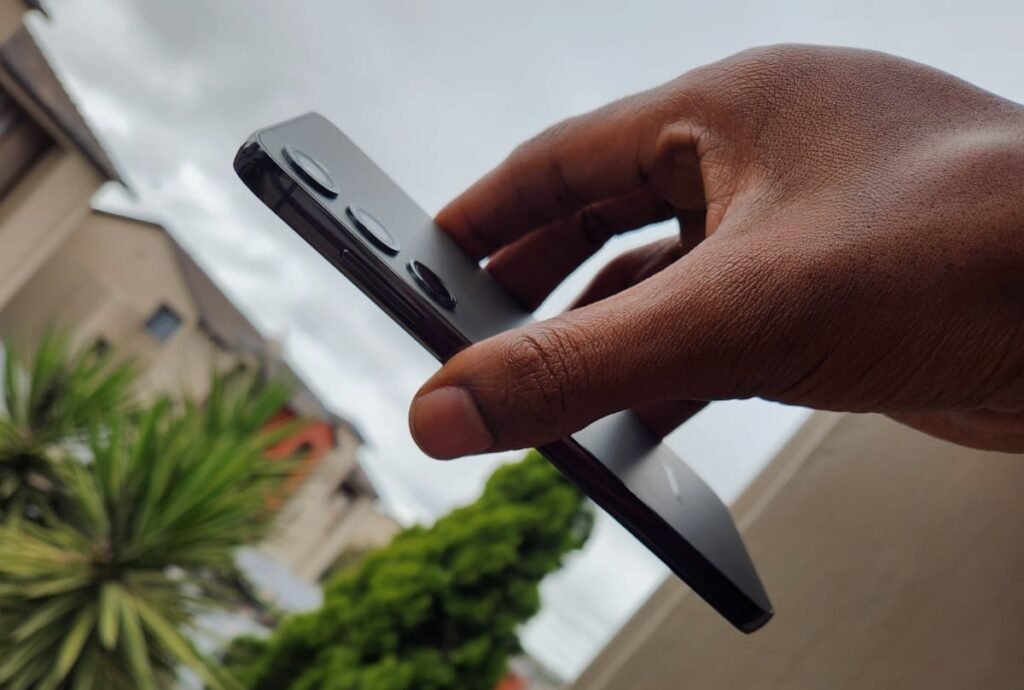 Insane Camera
If you are a content creator, this is the device you should seriously consider. The depth of the image quality is almost unreal, the vivid colors the device picks up will have users begging you, 'would you please send me those images'.
I personally have had several occasions where friends asked me to send them content of us playing soccer. I could bore you with the figures and specs. Let's be honest though, nobody really asks about the camera specs when looking at images. Most people just care that they don't look awkward or blurry. However here are the specs for the tech nerds:
•50-megapixel primary shooter,
•12-megapixel ultrawide
•10-megapixel telephoto
The important thing is the camera is second to none currently. I'm willing to bet on it. We even got some amazing shots of the moon as seen in the embedded tweet below. The camera is so powerful we may have spotted aliens taking selfies with Elon Musk and the Space X team.
Stronger Screen
Another feature which we've grown accustomed to and some may take for granted is the screen technology. Samsung prides itself in making phones you can drop confidently without having to worry about incurring any serious damage. Fun fact: did you know that the 23 is the first device to use Gorrila Glass Victus 2? Not only is it drop resistant, but it's also scratch proof, meaning your phone will stay looking newer even after long use.
Lasting Battery
A phone as powerful as the S23 plus – specs wise – shouldn't have a battery last as long as it does. But it does. It's holds up very well, perhaps it's still in the early days to tell if the 4,700mAh hold up for longer hours, but for now it's doing incredibly well to power such a powerful mobile device, way better than the S22 Galaxy for sure. And though both the S23 and S23+ have fast charging capabilities, at 45 Watts the S23+ has almost double the charging speed compared to its smaller sibling at 24 Watts.
Smooth Gaming
While the S22 was absolutely one of the best gaming devices you can get today, thanks to the smooth game play on racing games, call of duty mobile and others.
The S23 however might as well be a gaming console on the go. No joke, it's hard to reason why one would consider a gaming console unless it's for nostalgia. What with the accompanying UFS 4.0 storage, which is double the read and write speed (than the S22's UFS 3.1), making the device more faster and responsive than ever.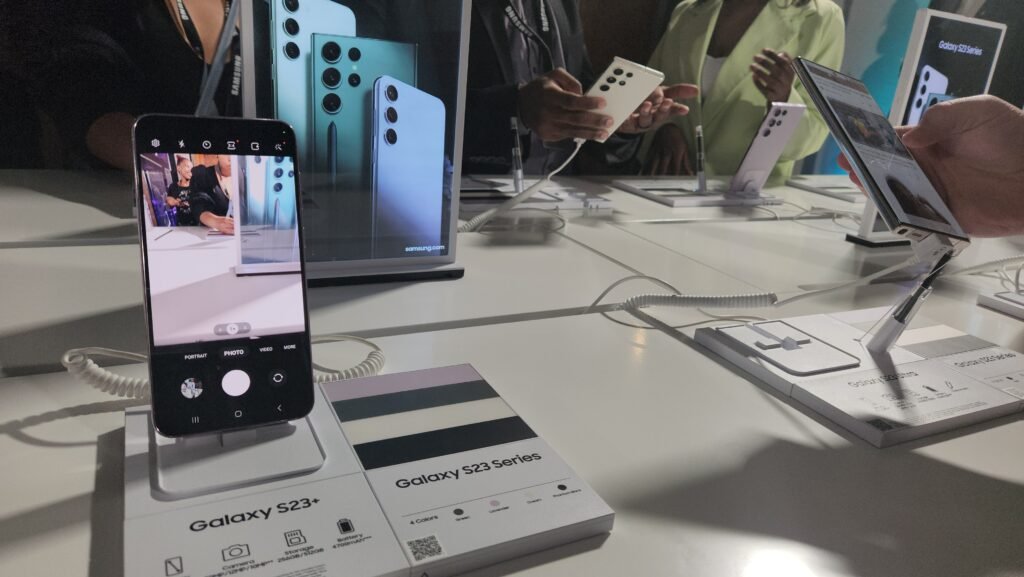 Then enters the more improved Snapdragon 8 Gen 2, which according to Samsung is 40% more efficient than its predecessor. And as an avid gamer, this makes all the difference, the milli seconds count.
Unparalleled Overall Performance
Apart from the disappointing unchanged refresh rate, notably the absence of the energy saving adaptive 1-120Hz refresh rate found in the Galaxy S23 Ultra, there are plenty of other notable features to write home about – apart from the battery, camera and display. Point in case being the loud and crystal clear audio sound, not to mention its ability to cancel out high-pitched noises, making your music listening experience all the more pleasant.
Overall, the S23 Series is kinda scary. In the sense that 'where do devices go from here?' 'Do they get more powerful?' 'More intelligent than the S23?' If this is the going standard, we just can't wait to see what the next generation of flagship smartphones looks like!